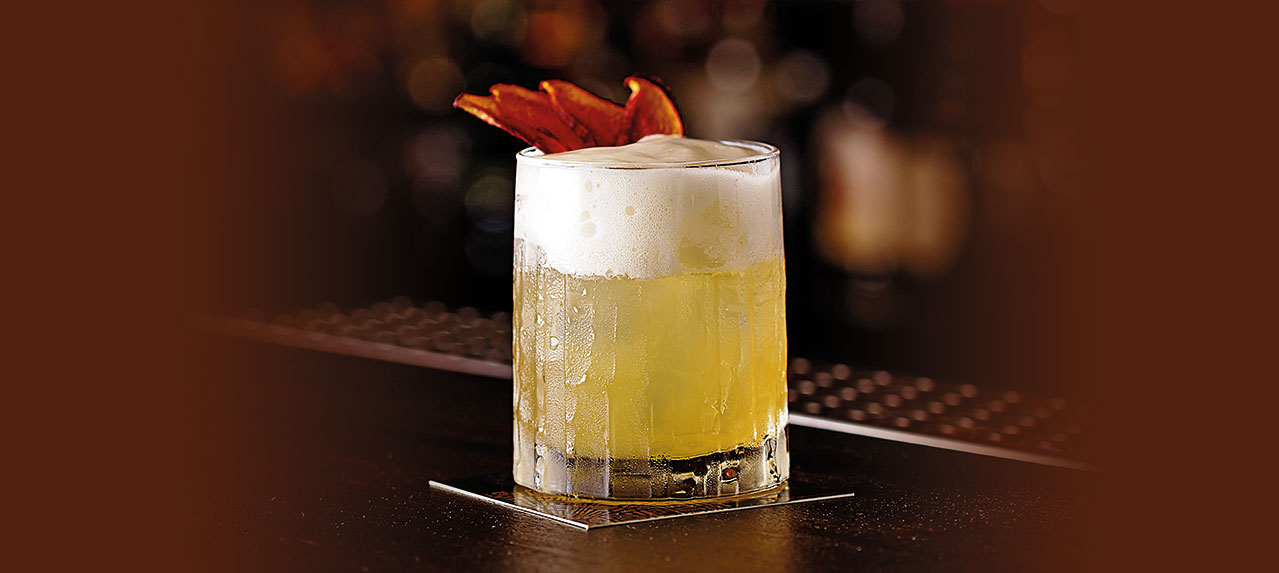 40ml Johnnie Walker's Explorer's Club Collection The Gold Route
20ml Pisco Cinco (infused peach)
20.5ml honey cinnamon syrup
20.5ml lemon juice
1 dash coriander bitters
4 egg whites
60ml peach purée
90ml lemon juice
120ml water
2 gelatine sheets
2 N2O cartridges
1. Shake well and strain on crystal clear ice in an Old Fashioned glass and top it up with peach foam.
2. For the foam, dissolve the gelatine in the water (don't boil it).
3. After making sure the water is cool, add all ingredients into the foam canister.
4. Give it a shake then charge it with N2O cartridge.
5. Wait 10 seconds and charge it with the second one.
6. Put it in the fridge for at least for 12 hours and your foam is ready to use.