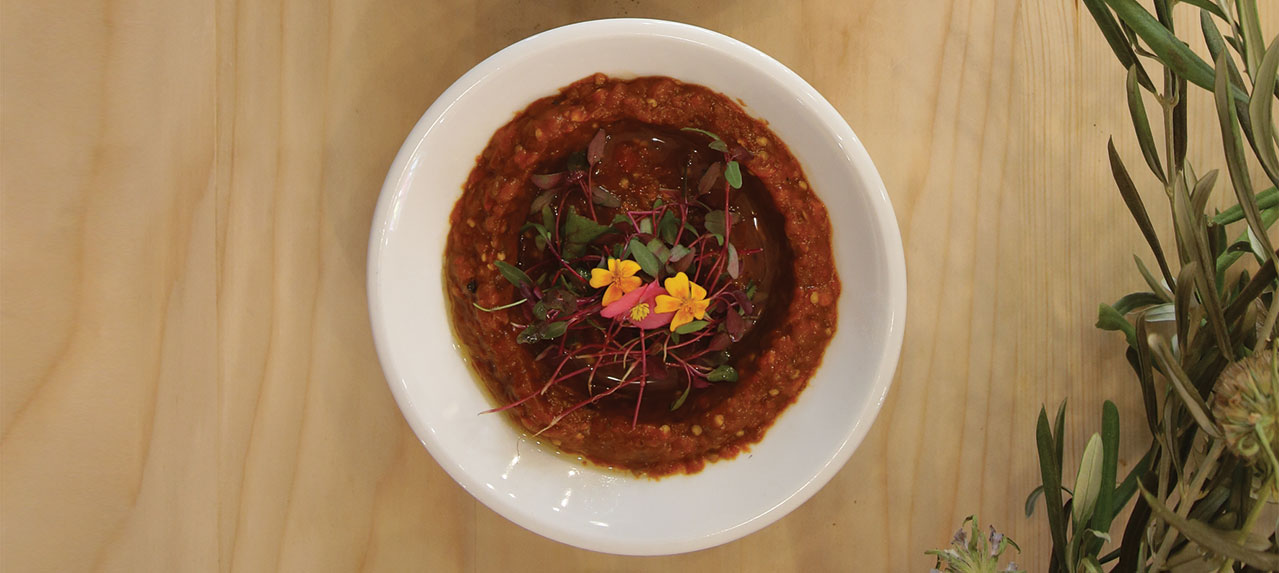 5-6 red peppers, large
1 eggplant, medium
1-2 garlic cloves, crushed
1 tsp sugar
1 tbs lemon juice
2 tbs extra virgin olive oil
Salt and pepper, to taste
1. Preheat oven to 200°C. On a large baking sheet, spread the peppers, eggplant. Roast till cooked and skin is black and blistering. It should take about 40 minutes. It is best to turn them once during roasting.
2. Put peppers in a bowl. Cover with cling film.
3. Once cool, remove skin, core and seeds. Scoop out flesh from the eggplant.
4. Crush garlic in mortar and pestle.
5. Chop all together, or use a stick blender to mash. Don't over-blend the mixture.
6. Add lemon juice, sugar, salt and pepper. Mix well.
7. Spread mixture in a bowl, top with olive oil.
8. Serve with warm bread, as an appetizer or as a side with meats.