GRILLED AKKAWI MILLEFEUILLE WITH FAVA BEANS
Serves 4 | Prep/cooking 30 mins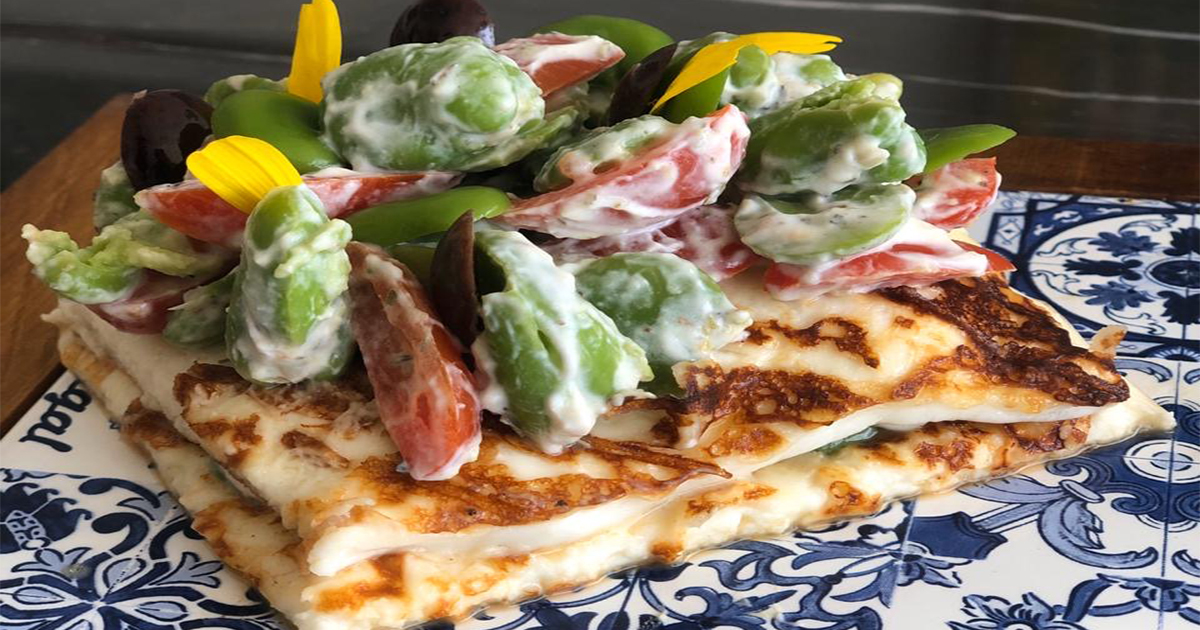 75g cherry tomato cut in half
70g labneh
100g fava beans
1tbsp olive oil
Pinch of dry mint
Pinch of salt
Pinch of black pepper
Garnish
20g sliced black olives ,seedless
Edible flowers
Heat a nonstick pan and grill the cheese.
In a bowl, combine the tomato, the labneh and the fava beans.
Season with dry mint, salt and black pepper.
Drizzle some olive oil
Once the cheese is golden color, take off the heat
Spread the mixture over the cheese. Repeat the layering twice.
Garnish with black olives, edible flowers and olive oil.