AMERICAN PRIME BEEF BURGER WITH FOIE GRAS
Founder of  Kitchen Backstage and brût
Serves 1 | Prep/Cooking Time 30 mins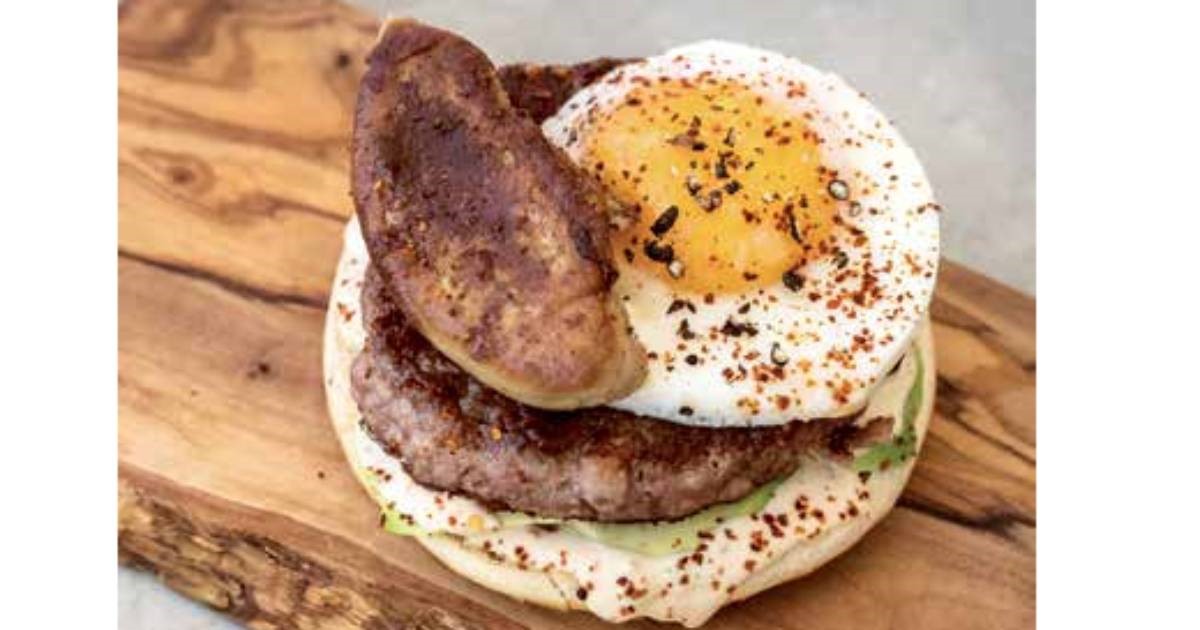 • 1 burger bun
• 1 egg
• 180 g. U.S. beef chuck roll
• (70% lean ground beef)
• 1 foie gras escalope
• 10 g. crispy onions
• 1 tsp. Worcestershire sauce
• 50 g. mayonnaise
• ½ avocado, thinly sliced
• Salt & Pepper
1. Prepare the patty by mixing ground beef with Worcestershire sauce, half the crispy onions, salt and pepper.
2. Shape into beef patty & chill for an hour.
3. Grill beef patty and foie gras in a non-stick pan until golden brown.
4. Toast the bun, top it with grilled beef patty, foie gras, a fried egg and the rest of the crispy onions.