BEETROOT & APPLE AVOCADO DUET
Serves 1 | Preparation 15 mns Cooking 30 mns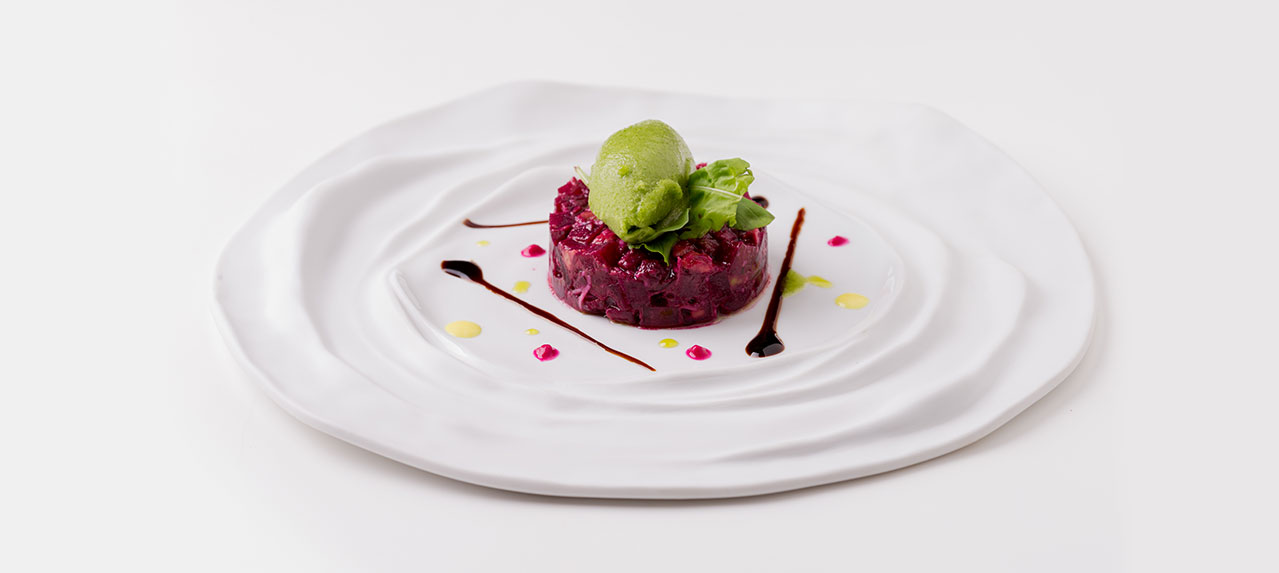 25g Green Apple
25g Avocado
110g Beetroot
25g Olive oil
10g Parmesan cheese
1g Basil
5g Balsamic
Salt
Pepper
30g Green lemon mustard sorbet
1. Boil the beetroots for 30 min and cut them into dices.
2. Cut the green apples, and avocado into dices.
3. Shred the Parmesan cheese and basil.
4. Mix the beetroots, green apples, Parmesan cheese, basil and avocados with olive oil, salt and pepper using a spoon.
5. Once the mixture is done, place in the middle of the serving plate a round cutter and add the mixture until having the form shown in the figure.
6. Decorate the serving plate with the balsamic sauce using a ruler.
7. Add on the top of the mixture the green lemon mustard sorbet.
8. Lemon mustard sorbet can be replaced with balsamic sorbet.