Serves 4 | Preparation Time 10 mins | Cooking Time 8 mins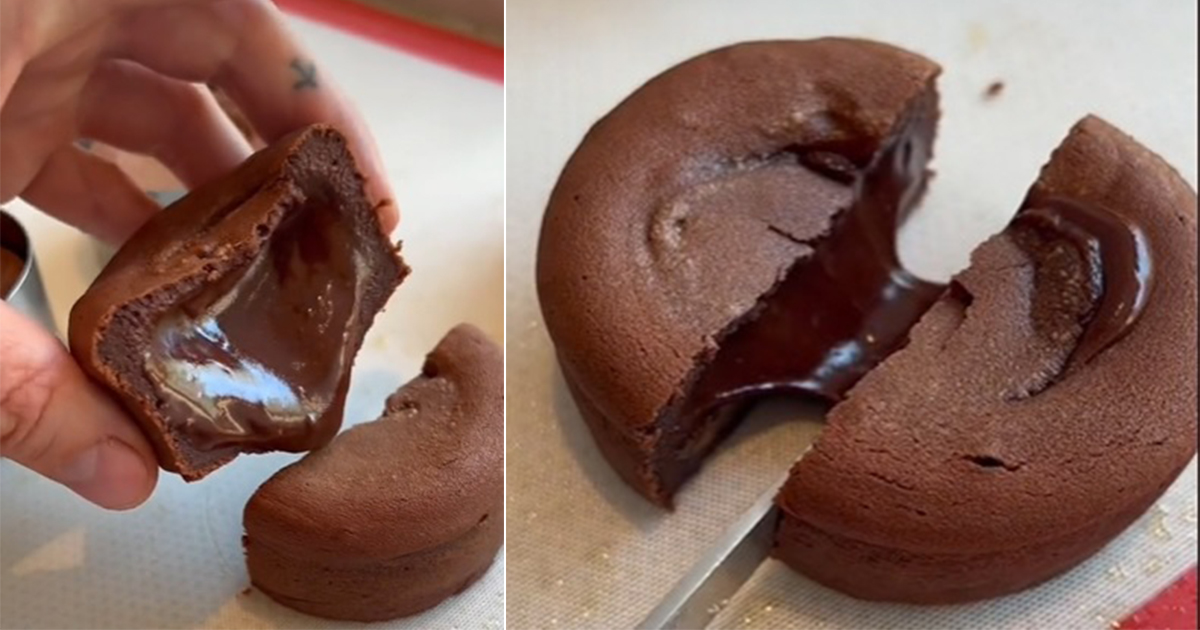 200g butter
200g 75% chocolate melted
40g brown sugar
40g panela sugar
80g flour
4 eggs
Melt the chocolate and butter cut into pieces in a bain-marie.
Smooth the mixture well.
Remove from the heat, add the sugars and mix well.
Add the eggs and mix well.
Add the flour and mix just enough to incorporate.
Pour the mixture into buttered molds of 8 cm.
Bake for 8 minutes at 180°C.
Remove from the oven and leave for 1 minute before unmolding.