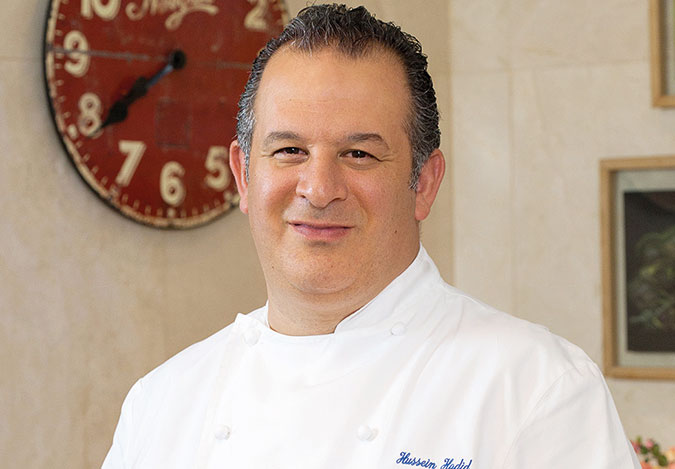 Trained in the USA, returned to Lebanon as a Private Caterer and opening of various "Home Style Comfort Food" restaurants in Beirut. My love and passion for food has taken me on a journey of discoveries of flavours and scents. Today after my Prince de Galles experience I am trying to spread my wings for more foreign collaborations.
GET TO KNOW HUSSEIN HADID
Philosophy




Passion for the "Senses", "Tastes" and "Flavours" through "Methods" and "Techniques" and sheer "Hard Hard Work"

Inspiration




Jacques Pepin

Culinary Philosophy




Lara3 believes cooking should be accessible and frank. A meal doesn't have to be fancy and elaborate to look and taste amazing. The simplest recipes executed in the right way make for food that is quite simply divine.