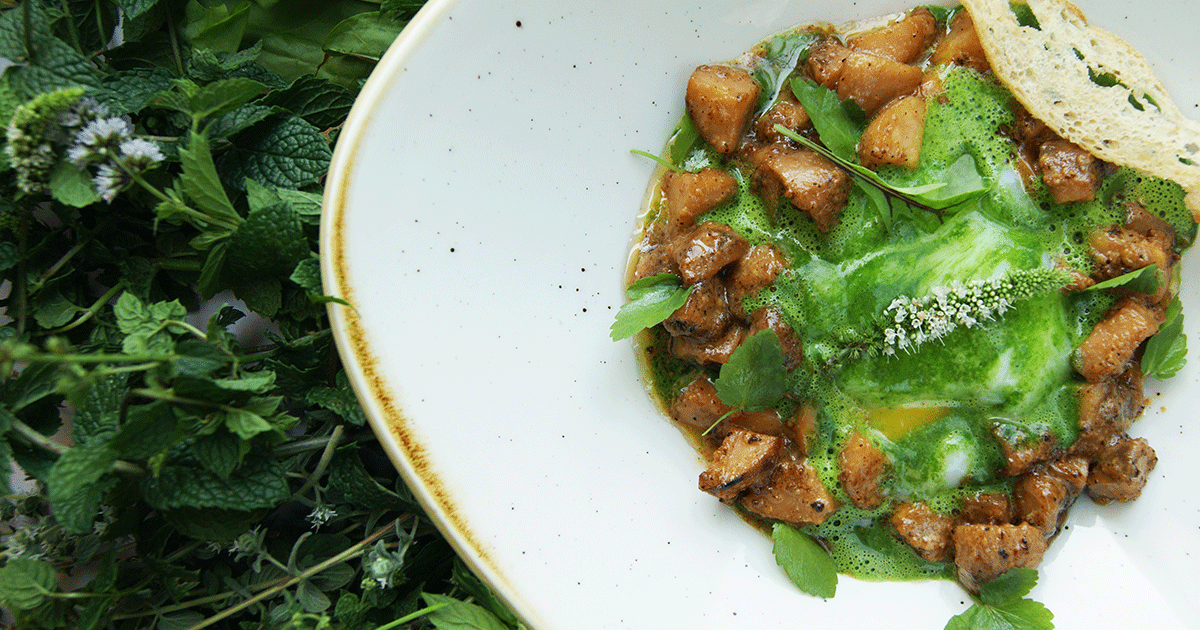 4 free range eggs
600g kama
150g Jmeych (clarified fresh cream)
500g watercress
1l boiling water
100ml grape seed oil
2tbsp dark organic honey
½ baguette
Salt
Pepper mill
Cook the egg at 62 °C for 90 min.
Cut the kama in small cubes. In a pan add a tablespoon of jmeych then sear the kama. Season to taste.
In a pot, boil the water then blanch the watercress. Once blanched, directly add to an iced cold water.
After draining very well the watercress, put it in a blender and start adding the grape seed oil while mixing.
Finely slice the baguette then grill.
Place the eggs in a plate, add the kama mixture all around then pour some watercress cream. Place the slice of bread on the side.
MORE RECIPES BY CHEF CYNTHIA BITAR