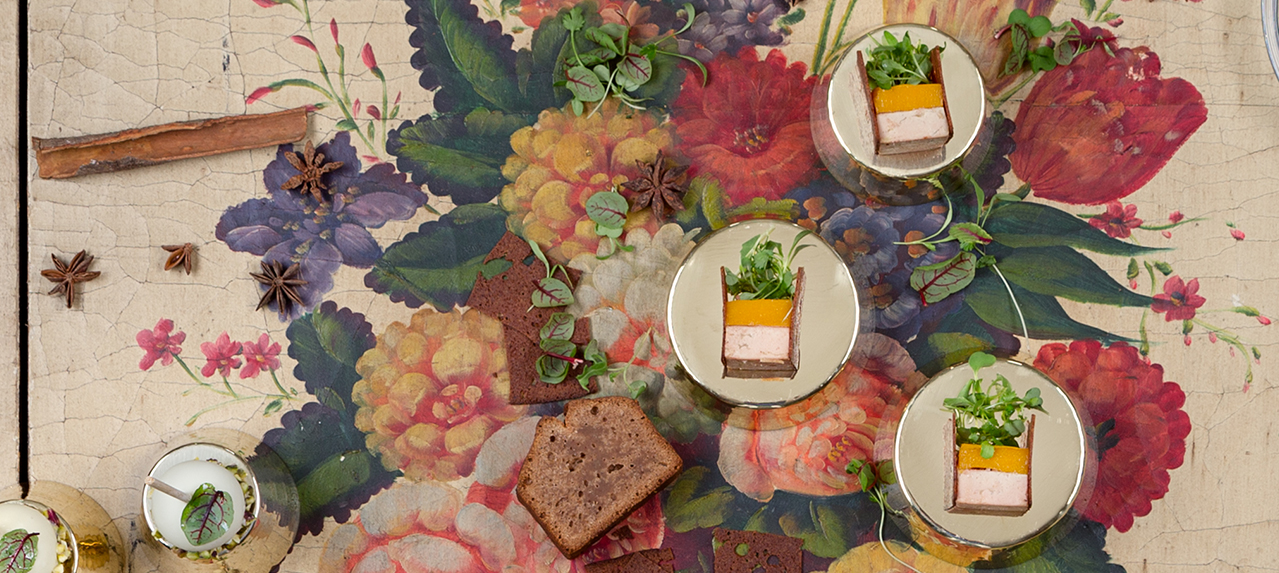 • 200g foie gras
• 200g mango purée
• 1 gelatin leaf
• 10 slices gingerbread
• 50g sugar
• 5g apple vinegar
1. Dissolve gelatin with mango purée, apple vinegar and sugar. Put in a frame and cool it.
2. Cut mango gel and foie gras in cubes (same size).
3. Dry slices of gingerbread in oven. Dress like the picture.