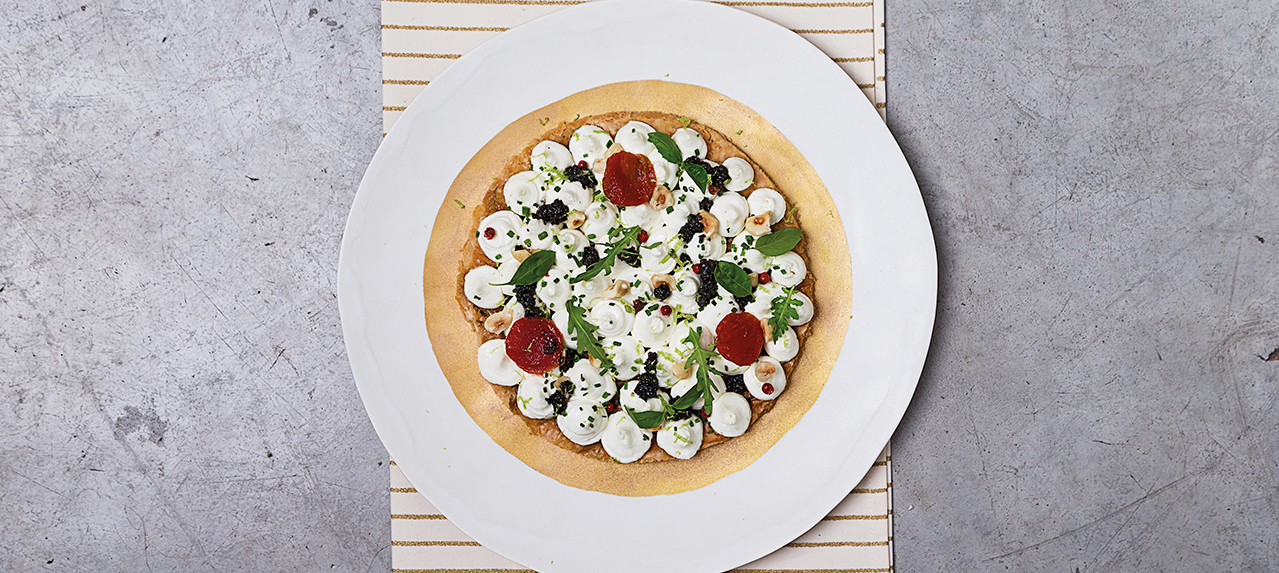 • 100g mille feuille
• 150g goat cheese
• 10g tomato confit 3 pcs
• 3g balsamic glaze
• 10g truffle cream
• 10g honey
• 3 basil leaves
• 3 rocca leaves
• 1g chives
• 1g pink peppercorns (7 pcs)
• 2g hazelnuts
• ½ g white sesame
1. For the dough, bake the mille feuille dough at 180°C for 18 minutes. Then cut it in a circular shape.
2. For the filling, mix the goat cheese using an electronic mixer until it becomes flexible. Fill it into a pastry bag.
3. For the finishing, pipe the goat cheese filling on the baked mille feuille. Put it in an oven at 180°C for 3 minutes.
4. Pour the honey on top. Add some balsamic glaze, then top with the truffle cream.
5. Randomly place the white sesame seeds, tomato confit, peppercorns, chives, hazelnuts, basil and wild rocca leaves. Serve warm.