GRILLED FISH WITH CITRUS SAUCE
BY MICHÈLE SALHAB SOUHAID
Serves 4 – 6 | Prep/Cooking time: 30 mins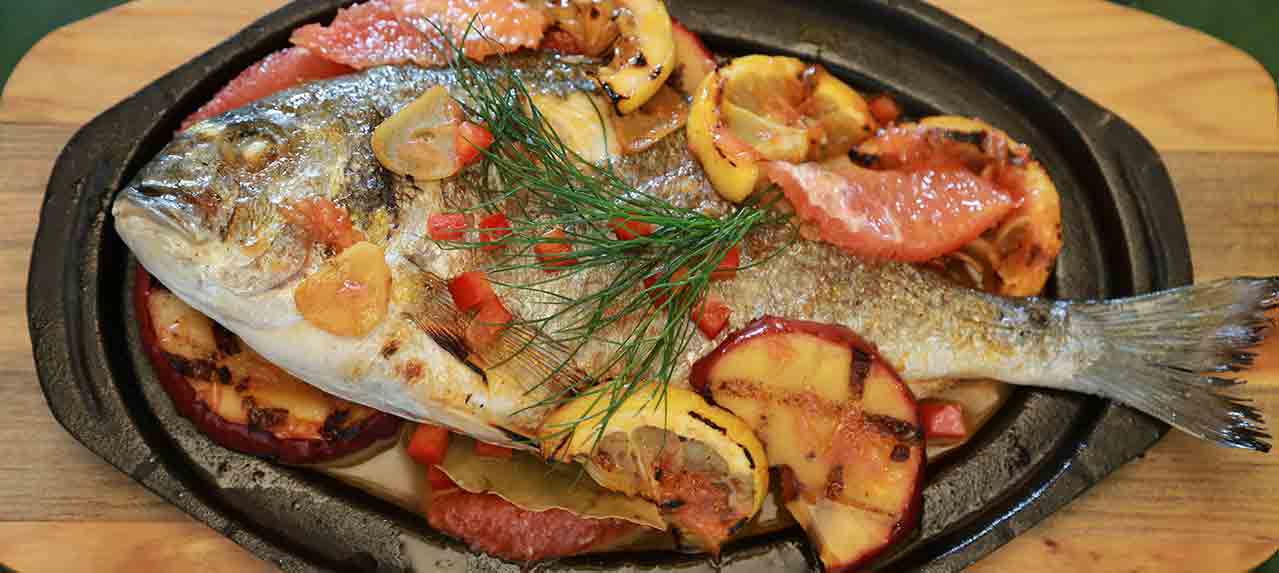 1 medium fish /1 kg
1 tbsp minced ginger
2 tbsp chopped onion
1 tsp minced garlic
4 tbsp olive oil
¼ cup grapefruit juice
4 tbsp lemon juice
¼ cup orange juice
1 tbsp icing sugar
1 tsp salt
1 tsp black pepper
3 slices grapefruit
3 slices orange
1 sprig dill
1. Grill the fish for 20 mins.
2. Stir-fry onions, garlic and ginger in the olive oil. Pour in the juices then add the sugar. Bring to a boil for 10 mins to reduce.
3. Season the sauce with salt and pepper, then pour over the grilled fish.
4. Decorate with the sprig of dill, and grapefruit and orange slices (macerated in sugar for a few minutes, then squeezed dry).