The guide to essential kitchen tools for healthy living.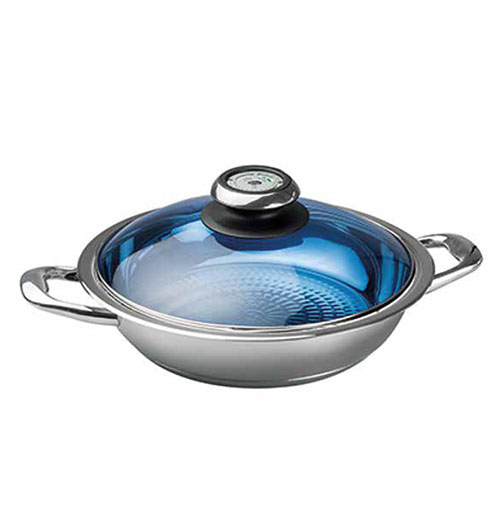 PAN WITH A BLUE GLASS LID
BY AMC
---
Frying without added fat, less calories, more taste, non-sticking quality without coating
and always the right temperature.
AMC Middle East, 01-284000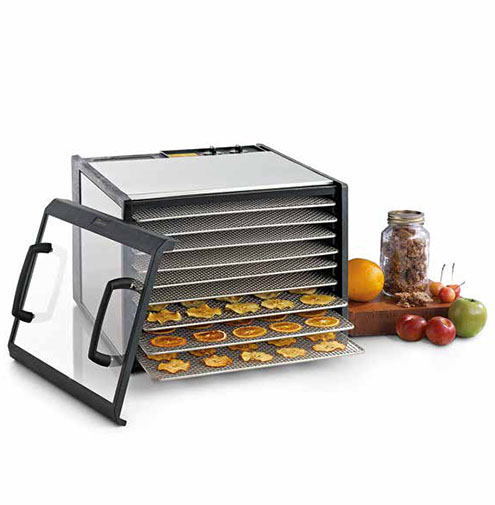 STAINLESS STEEL FOOD EXCALIBUR
BY VRESSO
---
Make your own raw food a dehydrated snack
with Excalibur dehydrated food. It keeps
all the vitamins, only water is eliminated.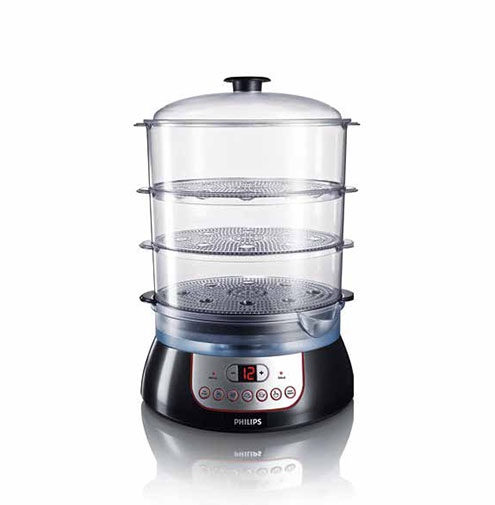 FOOD STEAMER
BY PHILIPS
---
Preserves vitamins and iron with a faster
steaming technology. This steamer has
a digital timer, keep warm function
and flavor booster.
USD 130
AZ Electronics, 01-684900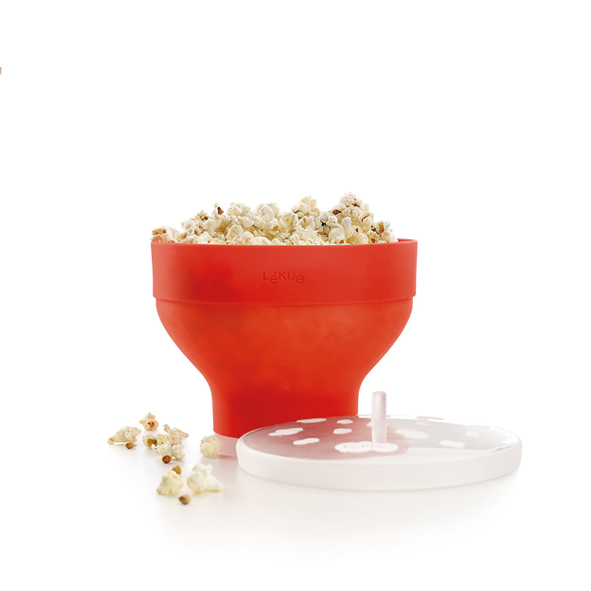 SILICONE POPCORN MOLD
BY LEKUE
---
A silicone mold that allows you to make your
own popcorn in the microwave, with no ingredients other than the kernels.
USD 27.5
Bodum, 01-987727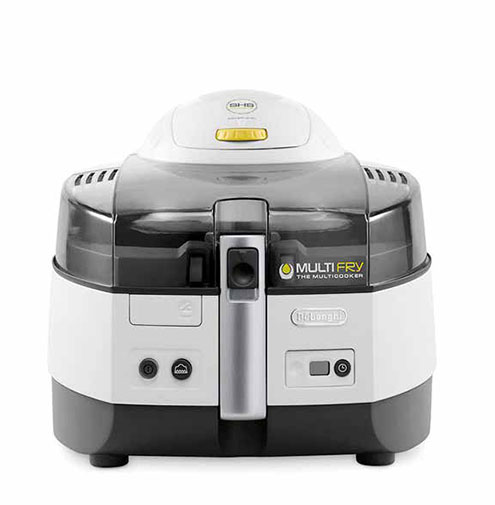 MULTIFRYER EXTRA CHEF
BY DELONGHI
---
Low-fat fryer and multicooker, equipped with upper and lower heating elements, plus a
fan to help distribute the heat to enable it
to cook a variety of food.
USD 429
Khoury Home, hotline 1512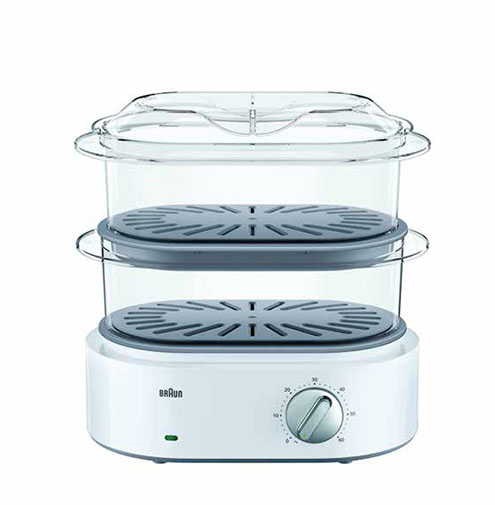 FOOD STEAMER IDENTITY
BY BRAUN
---
The powerful way for fast, easy and healthy
food preparation – fast steam production
in just 45 seconds.
USD 116
BHV Citymall & Jnah, 01-905000 ext 1690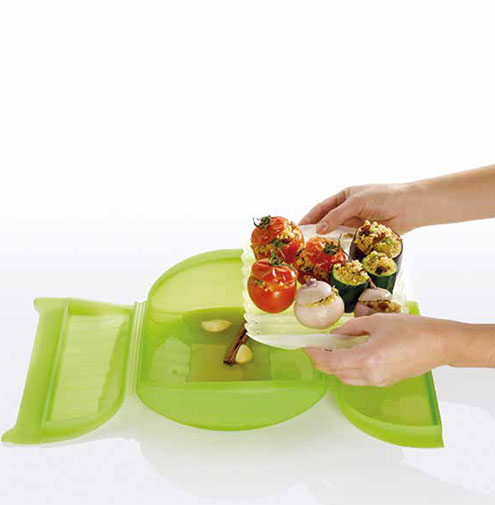 SILICONE STEAM CASE
BY LEKUE
---
Make your microwave a cornerstone in your
eating style for steaming. Keep your produce fresh longer. Ideal for berries, grapes, and small fruits and veggies.