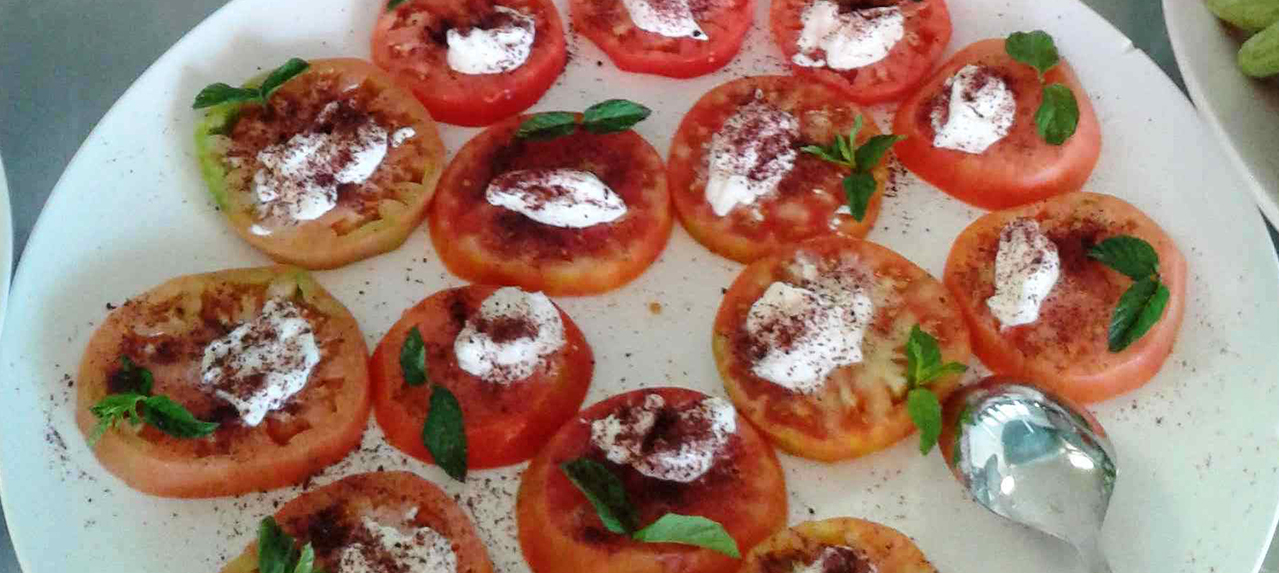 • 1 Jabaliyeh tomato (200g)
• 4 garlic cloves
• 1 tbsp olive oil
• ½ tsp salt
• 1 pinch sumac
1. Wash the tomato and cut it into slices (1cm aprox.). Place the tomato slices on a plate and put it in the
fridge. In the meantime, crush the garlic cloves and mix them with the oil and salt to obtain a paste.
2. Spread the garlic paste on each tomato slice. Sprinkle some sumac on each slice as well.
3. You can serve this plate alone as a side dish/salad or add the tomato slice to any other salad.