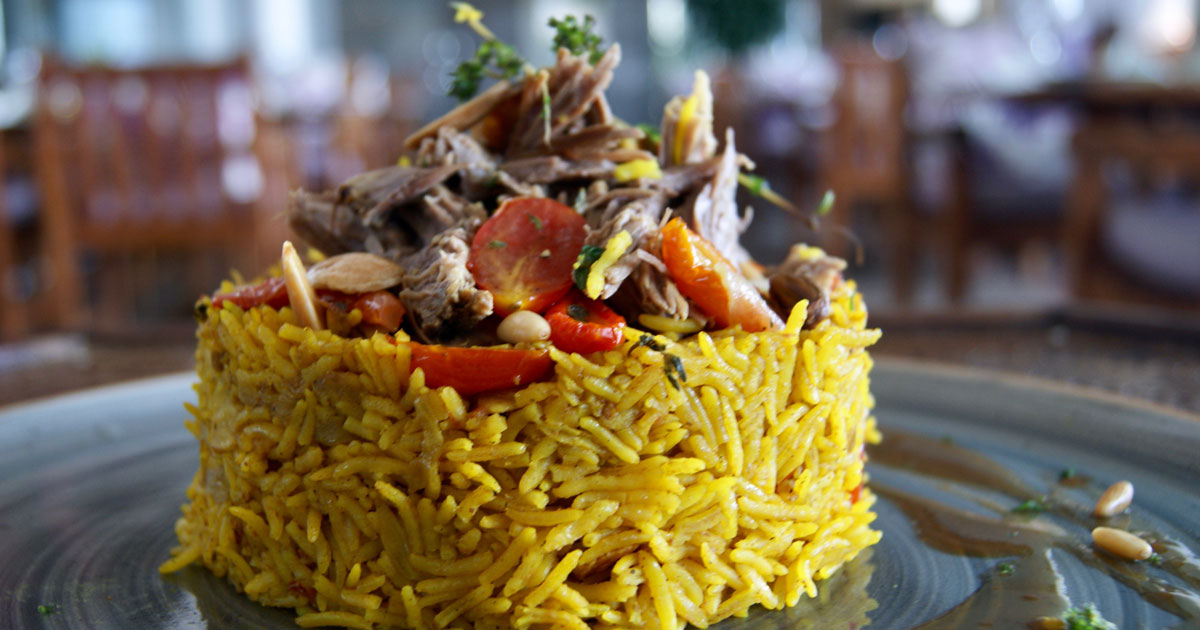 1kg lamb meat from the shoulder
400g onion
250g tomato
20g garlic
3g korkoum powder
3g salt
2g sweet pepper
30g mixed nuts
1g bay leaf
0.5g cloves
20g leeks
3g salt and pepper
1g cinnamon
Pan fry the lamb for 5 minutes then add the onion, tomato, garlic, and leeks. Boil in water till cooked well for 2 hours. Strain the stock and keep aside.
For the rice, stir onions in oil with some cloves, korkoum powder and bay leaf. Add ½ liter of stock and some water over rice. After boiling, add some cubes of tomato, salt and seasoning. Slowly cook for 15 minutes.
For the sauce, take a saucepan, put some butter and flour; stir to become brown. Slowly add the stock, salt, pepper and cinnamon.
Put the rice in a big plate, topped with meat and garnish with fried nuts. Serve the sauce aside.