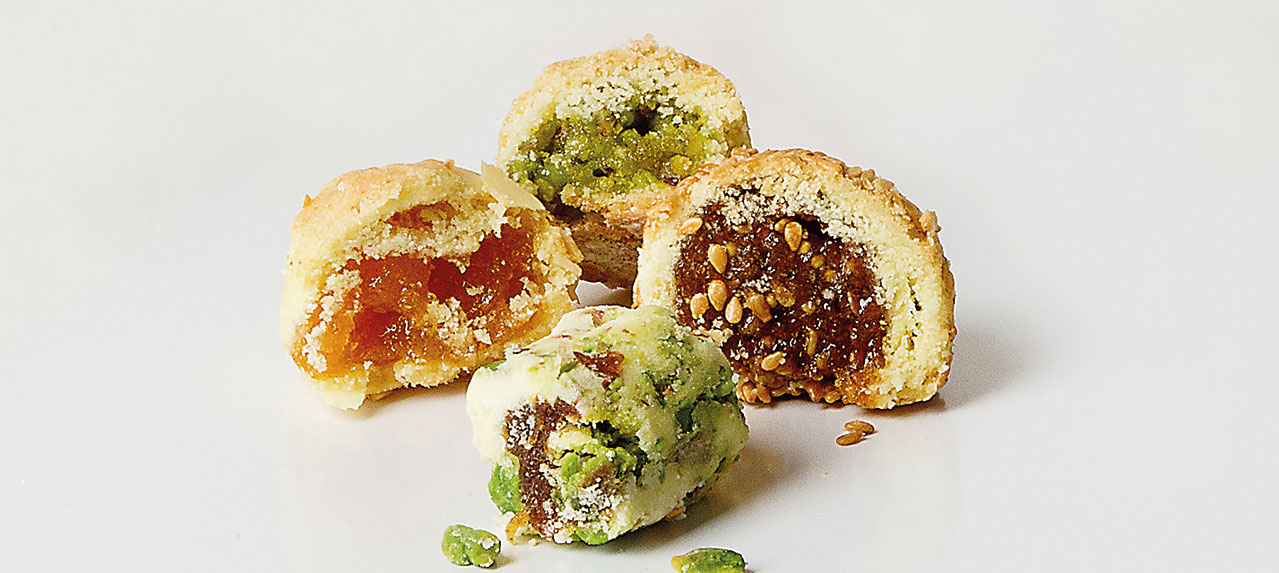 Dough
2 cups fine semolina flour
2 cups flour
2 cups soft margarine (not thawed)
½ cup sugar powder
1 tbsp yeast
2 tbsp milk powder
¼ cup water
Sprinkle of curcumin spice
Apricot stuffing
Mashed dried apricots
300g sugar
300g syrup
Almonds for garnish
Fig stuffing
1 ½ kg mashed dried figs
300g sugar
400g syrup
2 tbsp anise
50g sesame seeds for stuffing and garnish
1. Mix all ingredients except flour and water until a soft dough is obtained. Then add the flour gradually to the mixture until it thickens and solidifies.
2. Add water, cut the dough in the shape of small balls.
3. Mix the ingredients of your choice of stuffing, fill and shape the dough.
4. Then, decorate with almonds or sesame seeds.
5. Bake in the oven at 200°C for 10-12 minutes.