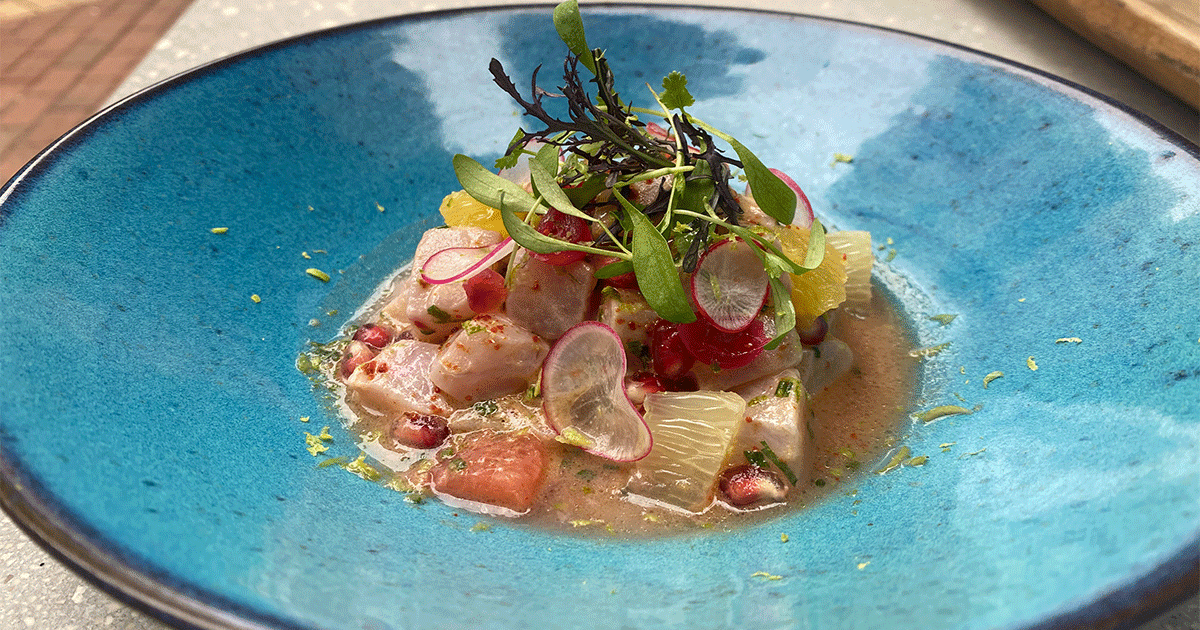 • 140 g yellowtail fish
• 25 g lemon juice (to reduce)
• 20 g pomegranate juice
• 30 g olive oil
• 2 g salt
• 1 g black pepper
• 15 g grapefruit
• 10 g orange
• 5 g spring onion
• 2 g sumac
• 10 g pomegranate seeds
1. Place the serving plate in a freezer to keep it at a low temperature.
2. Boil the lemon juice to reduce it.
3. Cut the yellowtail fish into small pieces (like tartare). Add the salt, pepper, sumac and spring onions.
4. Mix the olive oil, pomegranate juice, reduced lemon, grapefruit and orange slices to create a citrus flavor for the fish.
5. Garnish with micro greens on the top and serve with lots of love.
OTHER RECIPES FROM THE HARD COPY

SERVE WITH
Chateau Musar White 2003
Best served at around 15°C with fine, rich
foods, such as foie gras, spicy Asian dishes
and goat's cheese.