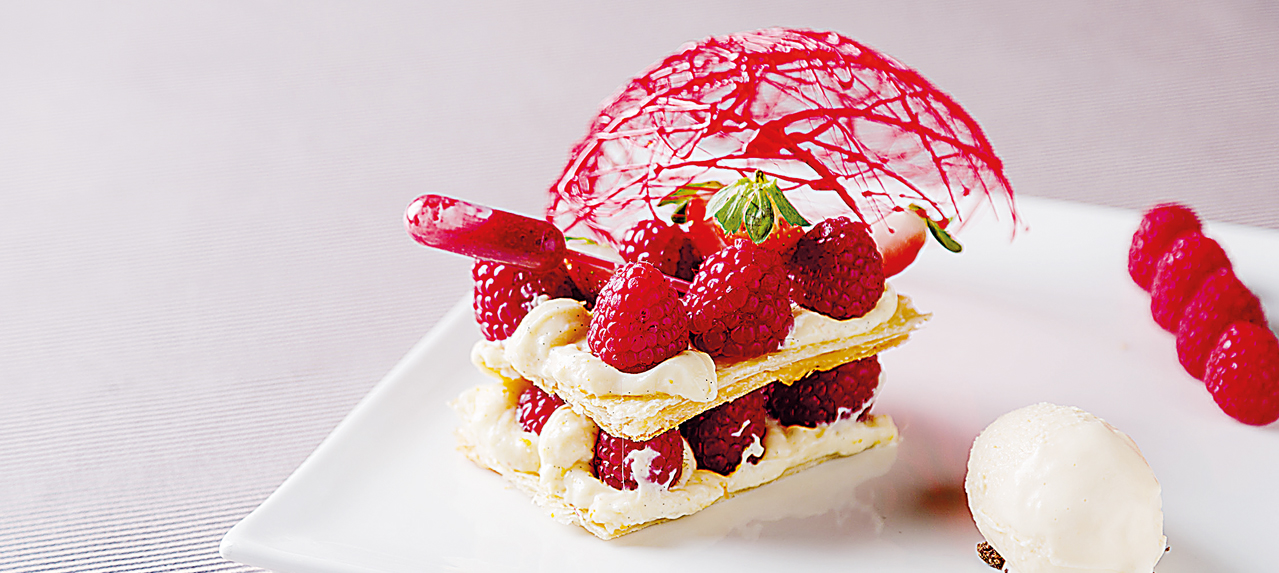 For crème
• 500 ml milk
• 3 yolks and 1 full egg
• 125g sugar
• 50g flour
• 1 vanilla gousse
• A box of 30 strawberries
• A box of 30 raspberries
1. In a metal bowl, mix the sugar and the four eggs and then add the flour. Then in a pan, heat the
milk with the vanilla gousse.
2. Once it's hot, place both of the mixtures in a pan and mix until you get the right consistency.
3. Place the mixture in the refrigerator until it is cold.
4. Bake the pâte feuilletée in the oven for about 30 mins at 200°C. Once cooked, let it rest for
about 15 minutes.
5. Cut the pastry in small rectangles, place the crème on top with five strawberries
and five raspberries and repeat for the other layer.