PAR MONIQUE BASSILA ZAAROUR
Serves 6 | Prep/Cooking 40 mins | Energy (cal)/ serving 500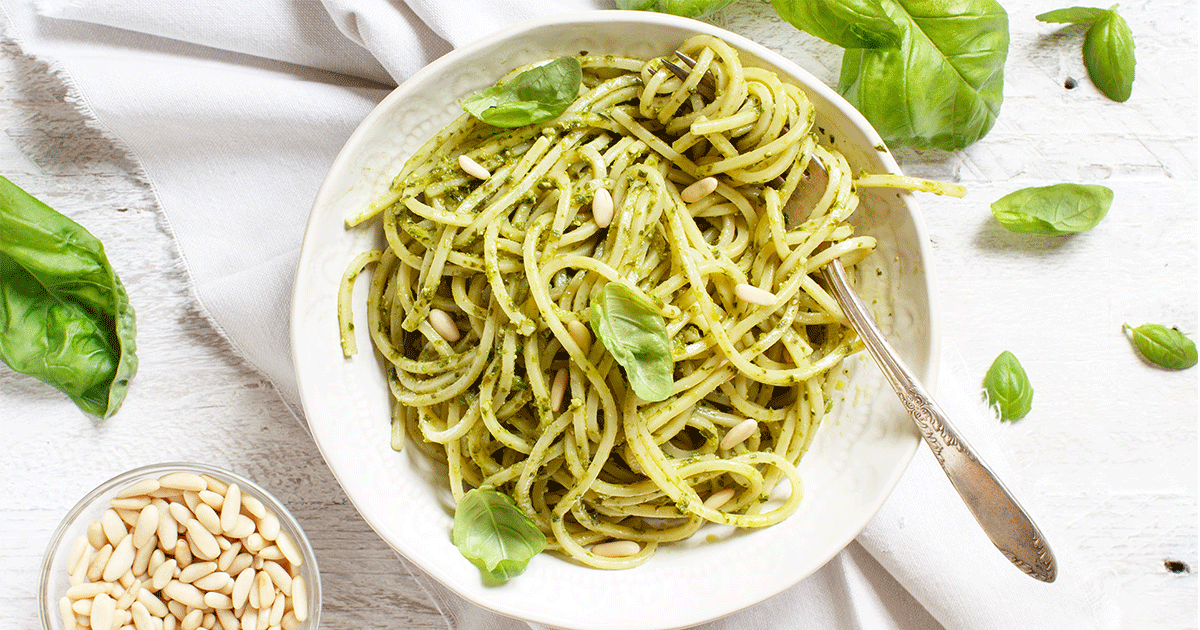 1 bunch thyme leaves
1 bunch basil leaves
5 garlic cloves, peeled
1 tsp salt
2 tbsp. pine nuts, raw
4 tbsp. parmesan cheese, grated
4 tbsp. olive oil
½ cup water
Tomato sauce (optional)
400g tomatoes, canned, finely diced
400g tomato sauce
1 tsp salt
¼ tsp white pepper
500g your choice of pasta 
Put all pesto sauce ingredients together (except for oil and water) in a food processor. Blend well until smooth. Gradually add oil and water. Blend until combined. Set aside.
In a separate bowl, mix all tomato sauce ingredients. Bring to a boil.
Cover the pot and simmer over low heat or until thick. Set aside.
Cook pasta and drain. Add the pesto sauce and toss well. Put in a serving plate and cover with tomato sauce (optional).
Divide into 6 equal-sized servings. Serve hot.