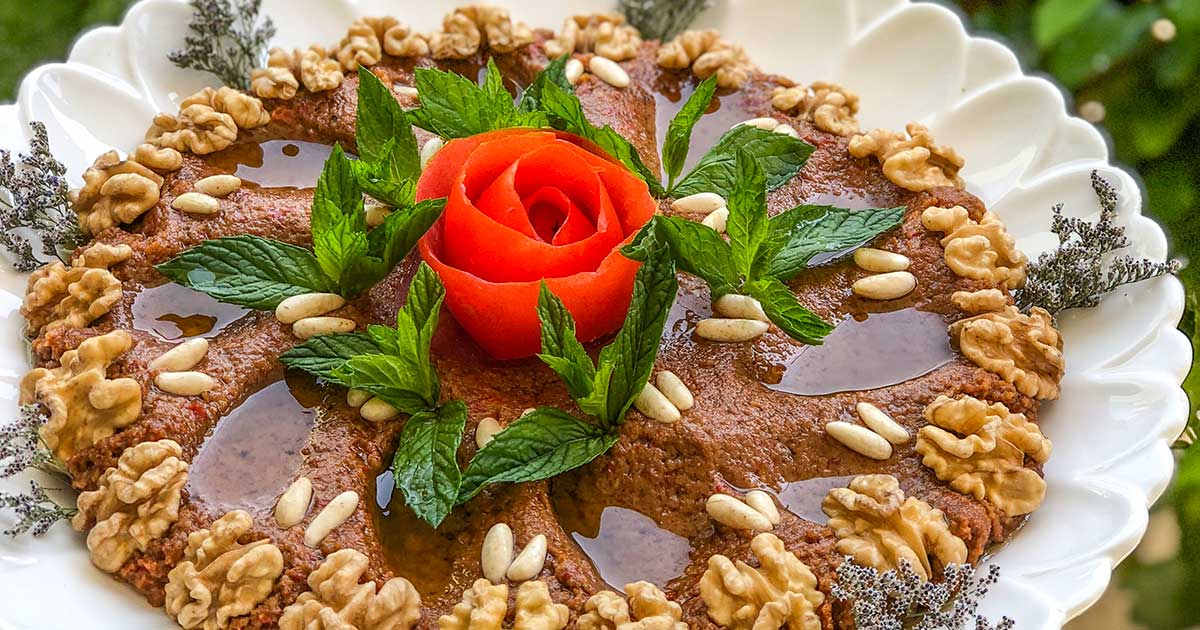 1 cup ground toasted toast
2 cups ground walnuts
1 cup ground sweet pepper
1 tbsp sugar
1 tsp salt
1 tbsp hot red pepper paste
4 tbsp pomegranate molasses
1 tbsp tahini
1 cup olive oil (to taste)
1 pinch cumin
1 pinch turkish coffee
Walnuts
Pine seeds
Olive oil
1. Mix the sweet pepper and toast. Let the mixture sit for 10 minutes.
2. Add all the ingredients except the oil and stir.
3. Start adding the oil gradually while stirring until you reach the consistency you like.
4. Garnish with walnuts, pine seeds and drizzle with oil.
5. Lasts up to 5 days in an airtight container in the fridge.