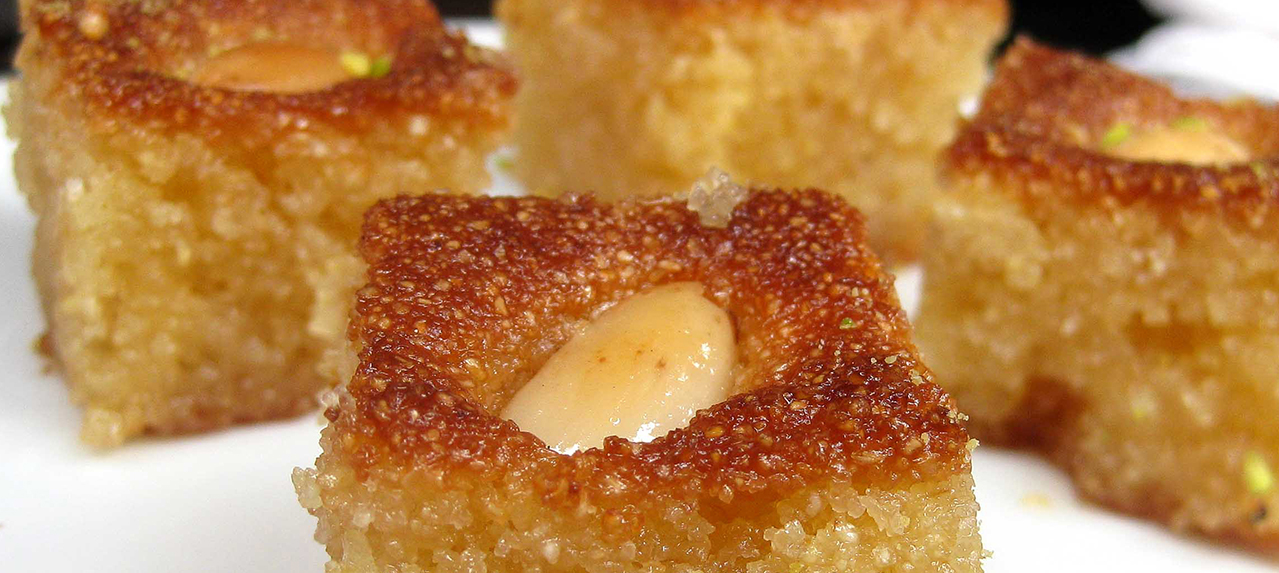 • 1 ½ cups of sugar syrup (ater)
• 1 ½ cups of semolina
• 7 tbs softened unsalted butter
• ¼ cup sugar
• 1 ½ cups yogurt (laban)
• ¼ tsp baking soda
• ¼ tsp tahini to grease the baking dish
• Handful of blanched almonds, halved
1.Prepare the syrup and let it cool.
2. In a bowl, mix the semolina, softened butter and sugar with your hands until well blended. Add the yogurt and baking soda and mix well until the batter gets firm.
3.Grease the baking dish (22 x 30 cm) with the tahini and spread the batter evenly. Cover with a damp towel and let it rest for 3 hours.
4.Pre-heat the oven to 180˚C.With a knife, cut the batter into squares (4 x 4 cm) and put one blanched almond in the center of each square.
5. Bake for 20-30 minutes or until golden. Drizzle the syrup over the hot nammoura and let it absorb the syrup. Serve at room temperature.
OTHER ARTICLES YOU MAY LIKE