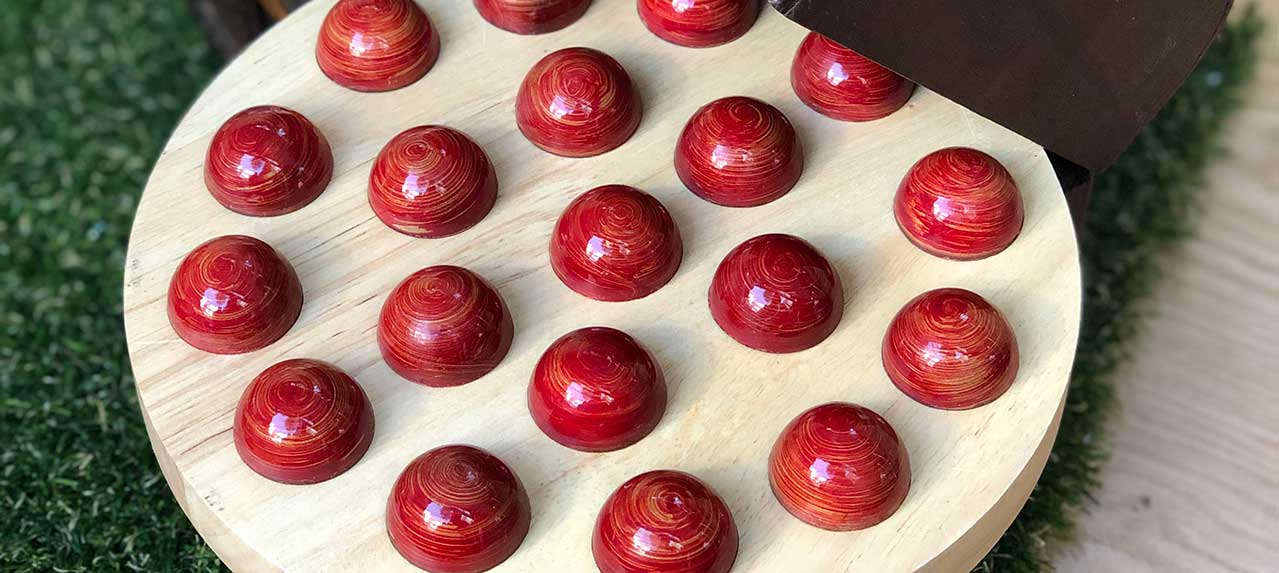 475g Cream
50g Inverted Sugar
335g Tulakalum 75%
55g butter
1. Heat the cream and inverted sugar. Pour gradually over the melted chocolate and emulsify. Mix with a hand blender to perfect the emulsion.
2. Add the diced butter at 35-40°C.
3. Let the ganache temper down to 28/29°C and fill the dark chocolate hollow forms with a pastry piping bag.
4. Leave to crystallize 24 hours at 17°C and 60% hygrometry.
5. Using Tulakalum 75% chocolate,fill the half spheres then turn them over, whilst tapping the mould let the chocolate drip for a few seconds, smooth over and then leave to set. Trim. Leave to set again.
6. Use a piping bag to fill the half-spheres with theTulakalum Ganache at a temperature of 28/29°C.
7. Leave to set for 24 hours at 17°C and 60% humidity.
8. Use a heat gun to melt the edges of the half-spheres to ensure a perfect join then using tempered Tulakalum close the moulds.
9. Leave to crystallize at 17°C and 60% hygrometry before unmolding.