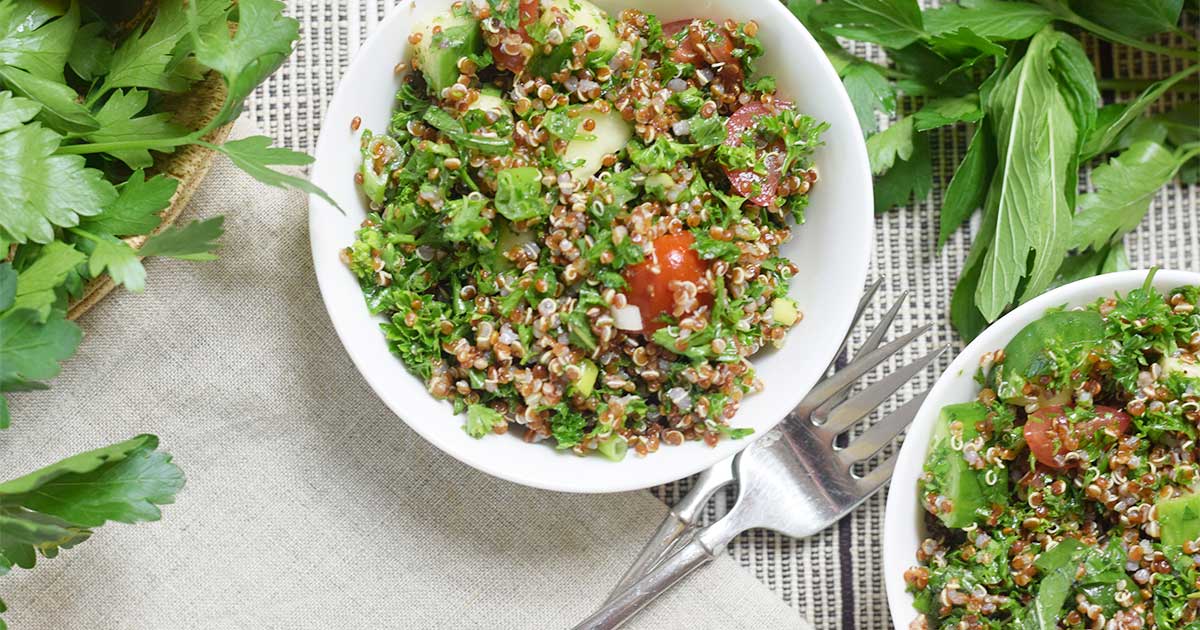 1/2 cup quinoa
1 cup water
Salt
2 tbsp extra-virgin olive oil
2 tbsp fresh lemon juice
1 1/2 cups parsley leaves, finely chopped
1/2 cup mint leaves, finely chopped
Calories 216
Protein 7g
Carbs 30g
Fat 9g
Saturated fat 1.2g
Fiber 7.5g
Quinoa is substituted for bulgur wheat in this gluten-free take on tabbouleh.
1. In a small saucepan, combine the quinoa, water and a pinch of salt and bring to a boil.
2. Cover and simmer over moderately low heat until the water is absorbed, about 15 minutes.
3. Remove from the heat and let cool completely.
4. In a large bowl, whisk the olive oil with the lemon juice.
5. Add the parsley, mint, tomatoes and quinoa and toss.
6. Serve the tabbouleh at room temperature or chilled.