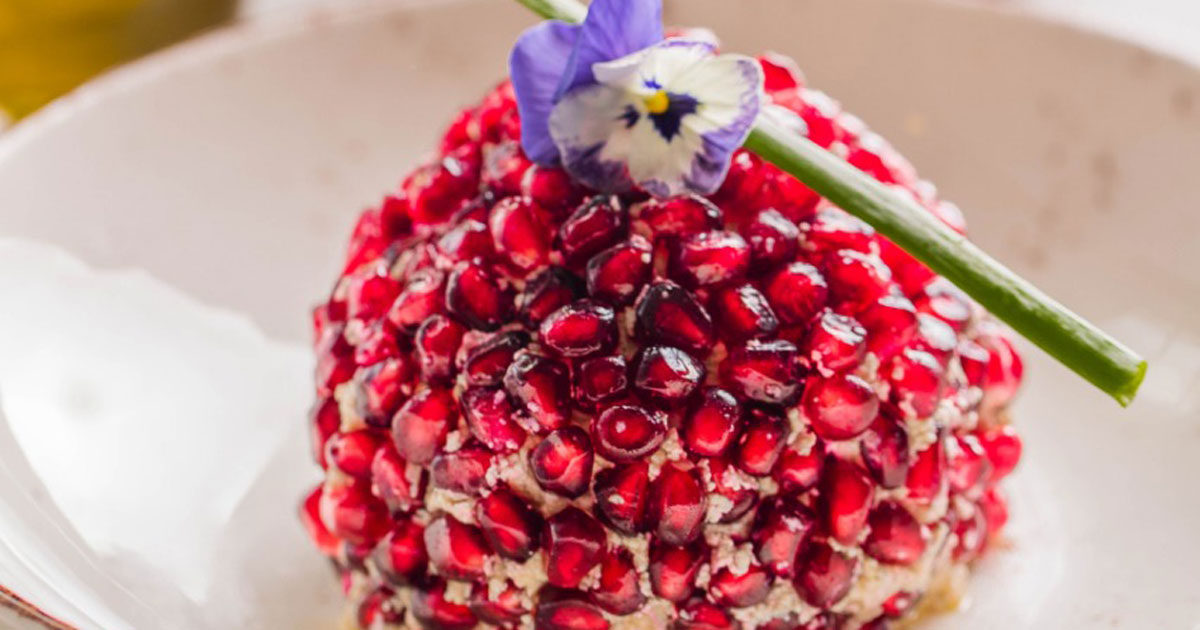 • 200g Shanklish
• 70g Shanklish chili
• 25g Onion shopped
• 70g Tomato small diced
• 7g Parsley minced
• 10g Salt
• 25g Olive oil
• 100g Pomegranate seeds
• 1 Edible Flower
• 1 Chive
1. Break both kinds of Shanklish and mix it gently with tomatoes, parsley, onion, olive oil and salt.
2. Put pomegranate seeds on a plate (let it dry if there if juice from pomegranate) then add Shanklish ball and cover it well with the seeds.
3. In a plate, place the ball then the Edible flower and Chives on top.