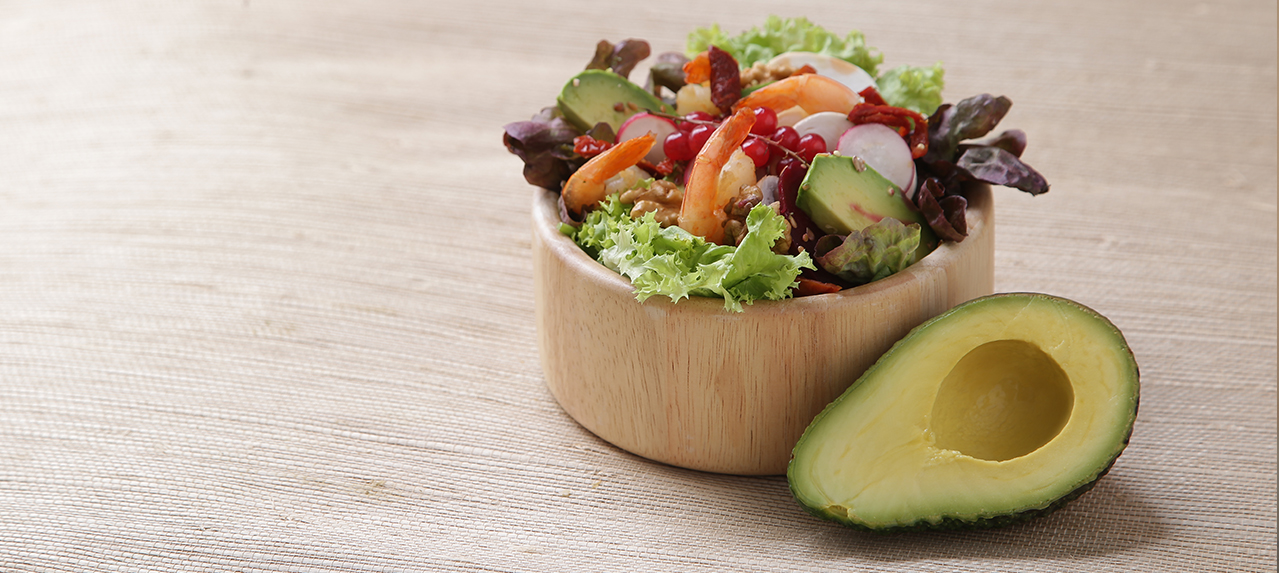 • ¼ iceberg lettuce
• 6 medium shrimp, peeled
• 1 clove garlic
• ½ avocado cut into large cubes
• ¼ pcs. shredded carrots
• ½ pcs. sliced radish
• ½ potato
• 5 raw walnuts
Dressing
• ¼ cup extra virgin olive oil
• 4 tbsp lemon juice
• 1 tsp Dijon mustard
• Salt and pepper to taste
1. Defrost shrimp in water if frozen. In a skillet, add a bit of oil, crushed garlic, salt and pepper and cook the shrimp or grill them in the oven.
2. Boil potatoes, peel and cut them into cubes. Cut the avocado into large cubes.
3. For the dressing, add the olive oil, Dijon mustard and lemon juice with salt and pepper to taste. Whisk until well-combined.
4. In a bowl add the iceberg and top with shrimp, avocado cubes, potato cubes, shredded carrots and sliced radish. Sprinkle the crushed walnuts on top and add the dressing on top or on the side.