SHRIMP AND CHÈVRE CHAUD SALAD
BY CHEF IBRAHIM HENAWI, LE  PHENICIEN
Serves 1 | Prep/cooking 15mins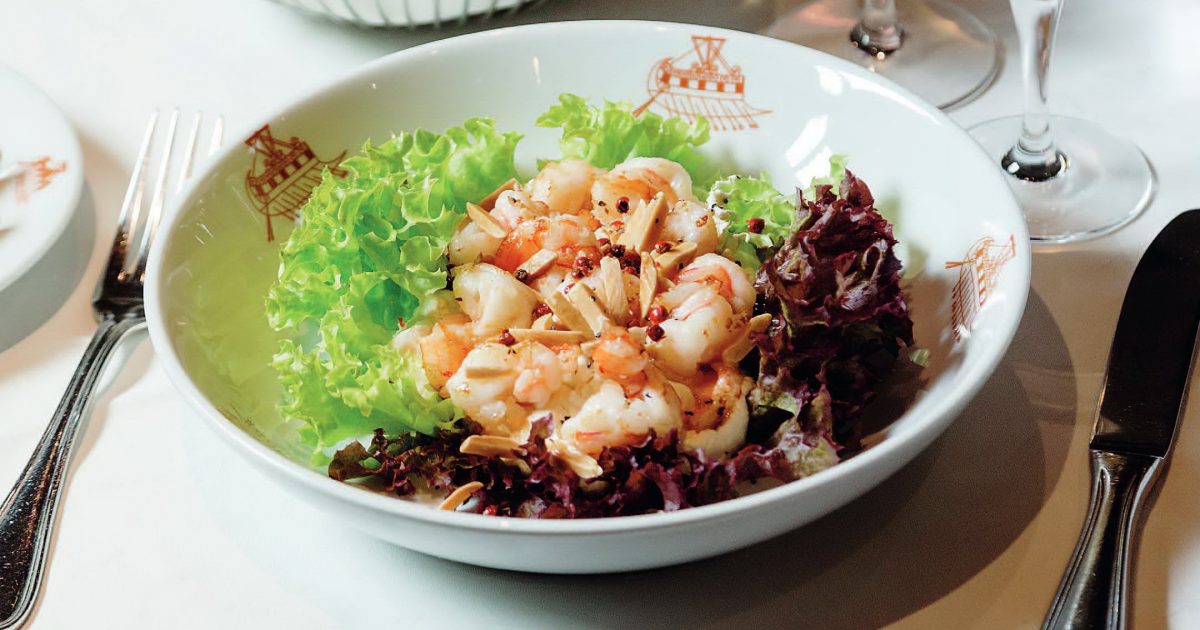 100g medium sized raw shrimp
100g goat cheese
150 ml fresh cream
Lettuce frisée (green and red)
Olive oil
Walnuts
Salt
Pepper
50 ml cognac
Pink peppercorns
Clean the shrimp.
Heat the oil in a large skillet over medium heat. Add the shrimp and stir frequently, until they are bright pink and opaque; about 2 minutes. Add salt and pepper to taste.
Add the cognac quickly and flambé; place the shrimps on a plate.
Heat the goat cheese using another pan, then add the fresh cream and bring it to boil. Add salt and pepper.
Rinse the lettuce and dry in a salad spinner or with a clean towel.
To assemble the plate, place the lettuce first. Add the warm goat cheese. Place the shrimp, and garnish with walnuts and pink peppercorns.