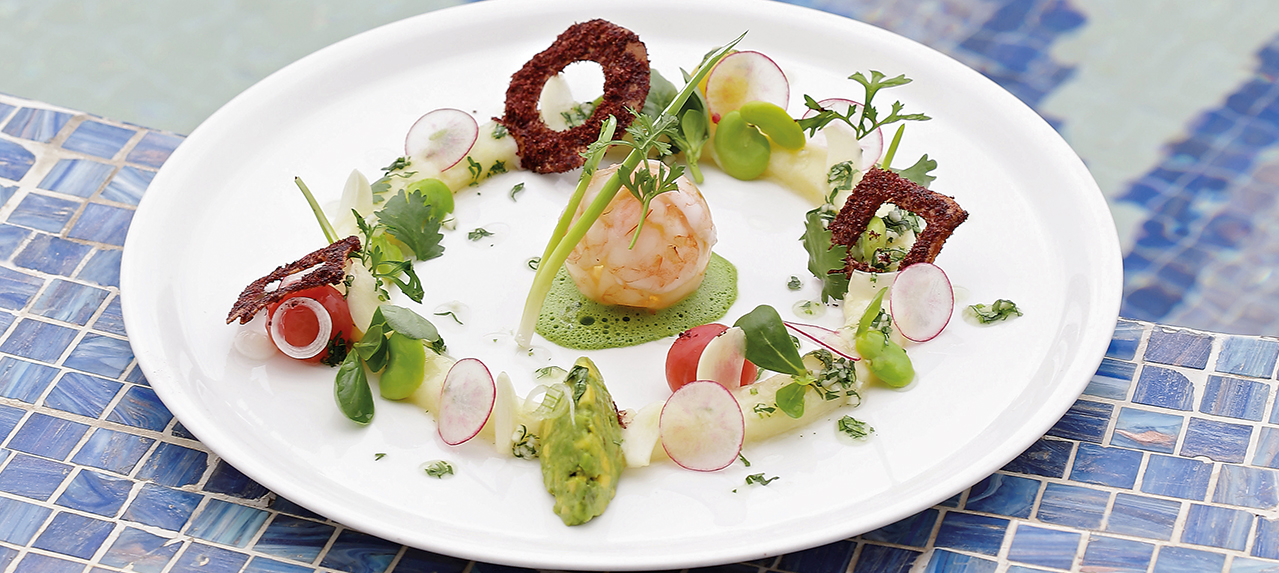 • 600g peeled shrimp
• 1kg potatoes
• 300g avocado
• 100g fresh coriander
• 80g spring onions
• 100g cherry tomatoes
• 60g radish
• 60g purslane leaves
• 5g chopped garlic
• 80ml lime juice
• 100ml olive oil
• 5g salt
• 1g black pepper
• 1g white pepper
• Toasted Lebanese bread, cut into rounds, adding sumac and fried in oil
Boil the shrimp for five minutes and then leave them to cool in ice.
Cut the potatoes into cubes and boil for 20 minutes. Mash very well after they've cooked.
Add the chopped coriander, chopped spring onions and chopped garlic to the mashed potatoes and mix the ingredients with olive oil and the lime juice.
Season with salt, white and black pepper.
Season the avocados with lemon and salt.
To serve, place the mashed potatoes on the plate and add the shrimp on top. Garnish the plate with purslane, radish and cherry tomatoes.