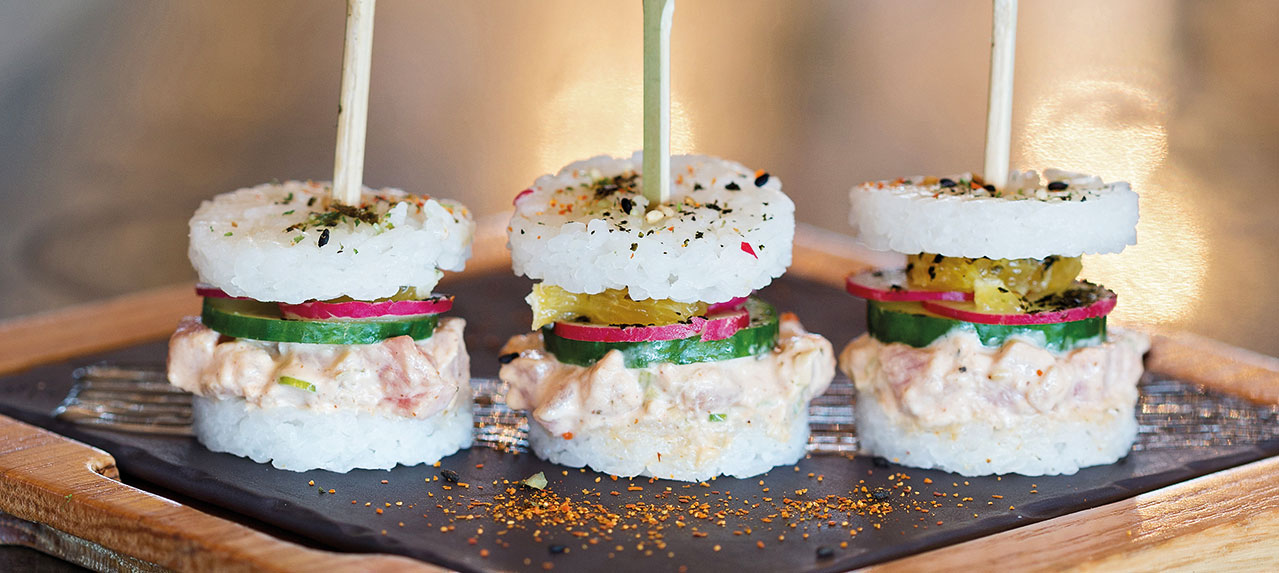 45g fresh tuna
1 cup sushi rice
5g spring onions, diced
10g lime juice
25g mayonnaise
4g cucumber
3g red radish
3g orange slices
2g soy syrup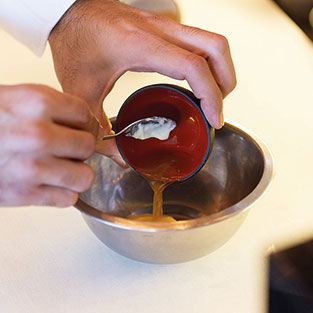 1. In a bowl, combine the mayonnaise, lime juice and soy syrup. Set aside.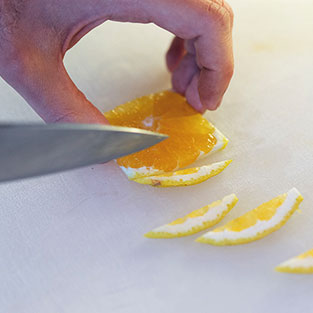 2. Slice the orange and then cut it into a perfect square.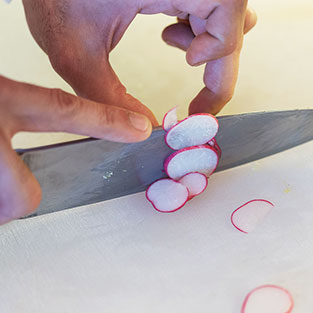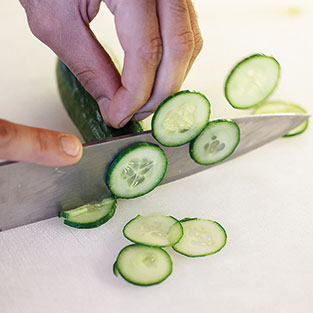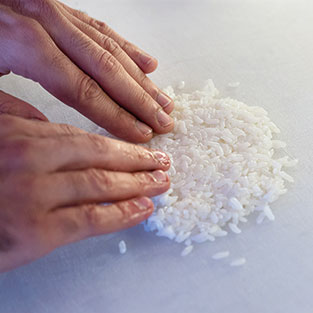 5. Spread the sushi rice onto a flat surface.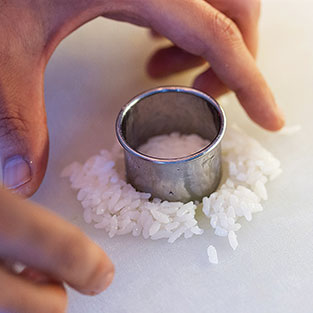 6. With a circle mould, make two even "burger buns".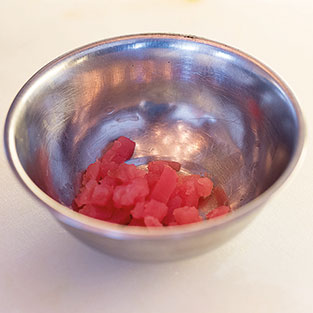 7. Dice the fresh tuna and place it in a mixing bowl.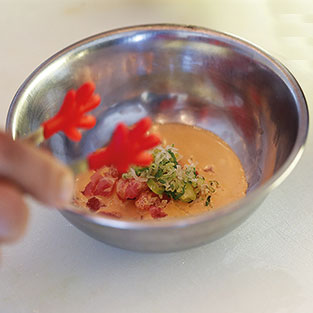 8. Add the mayonnaise sauce and spring onions and mix
all together.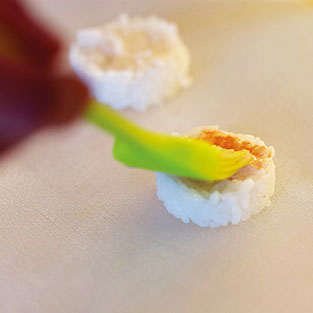 9. Spread a dollop of the sauce on each rice "bun".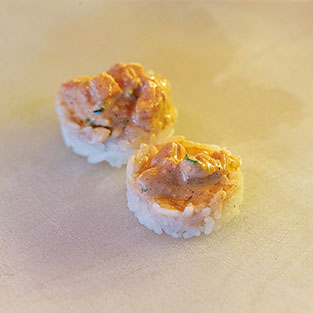 10. Place the tuna on top.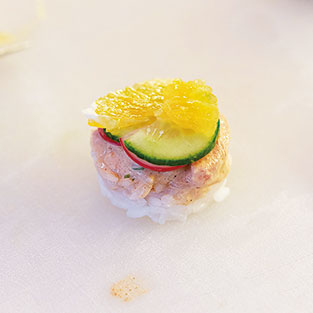 11. Place two radish, cucumber and orange slices on top of each other.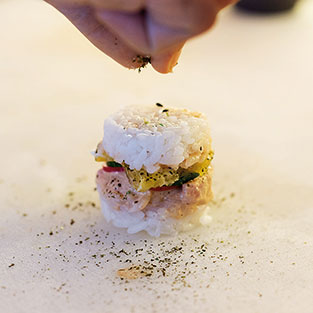 12. Place the rice bun on top, season and serve.