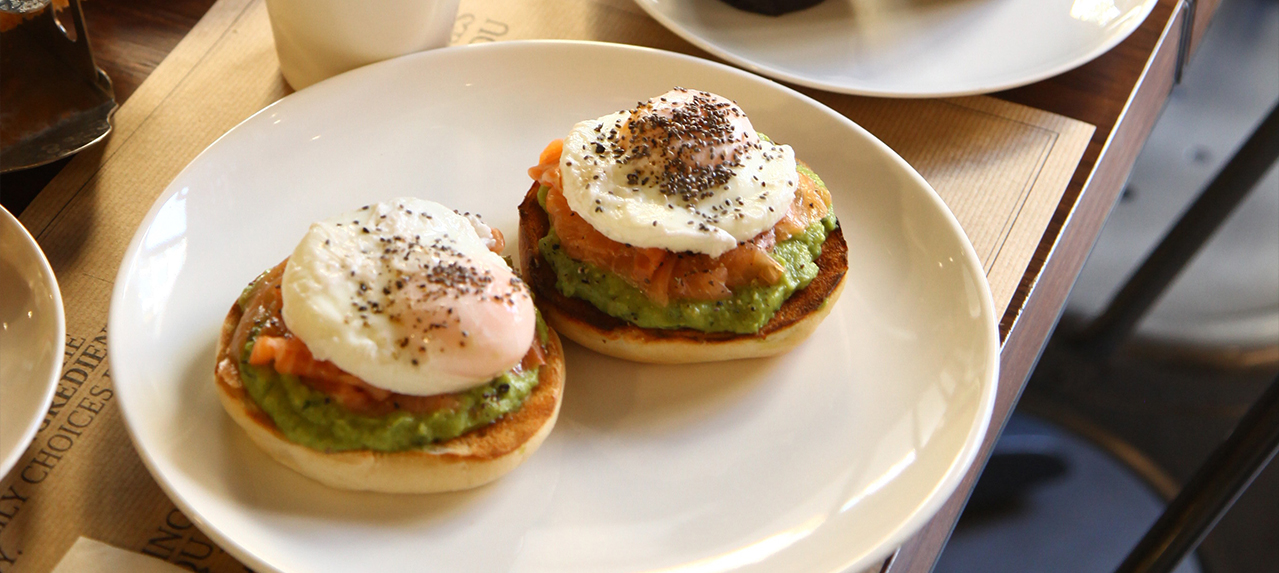 • 2 fresh bagels
• 1 kg fresh avocado
• 20g green chili
• Juice of 2 limes
• 1 small bunch coriander
• 4 eggs
• 1 tsp chia seeds
• 1 tbsp white vinegar
• 1 L water
• Salt
• Black pepper
1. Mash the avocado and lime juice with the back of a fork in a stainless steel bowl. Finely chop the green chili and add to the mix.
2. Chop the coriander roughly and add to the mix. Season with salt and freshly cracked black pepper. Bring the water and vinegar to the boil in a small pot. Using a whisk make swirls in the water.
3.Drop the eggs one at a time into the swirls. Cook each egg for 2 – 3 minutes, until the egg white is cooked and the yolk is still runny. Drain each egg on a kitchen paper towel. Toast the bagel on both sides.
4. Spread a thick layer of the avocado mix on the flat side of the bagel. Gently lay an egg on the top. Sprinkle with chia seeds and a crack of black pepper.