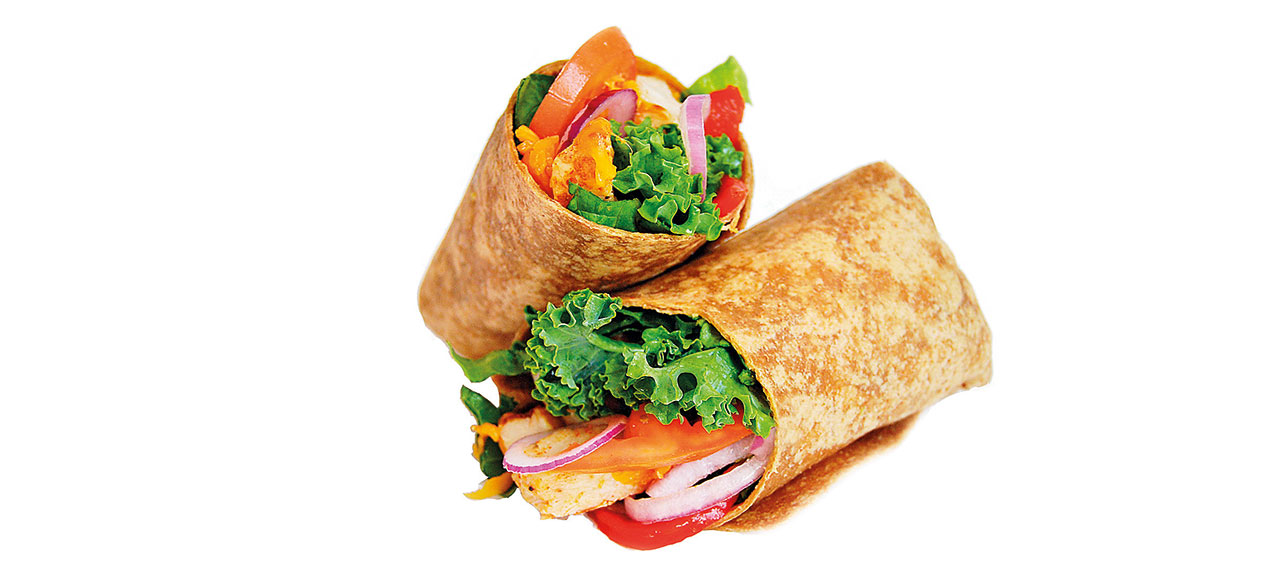 3oz cooked spicy chicken
1oz cheddar cheese
1oz mozzarella cheese
2oz romaine lettuce
4 quarter slices tomatoes
4 diced chunks avocado
1oz jalapenos
1.5oz FRESH homemade cayenne yogurt dressing
1 whole wheat wrap
1 lime wedge
1. Microwave chicken and cheese for 45 seconds.
2. Prepare wrap with lettuce, add the FRESH dressing.
3. Evenly distribute all cold and hot ingredients.
4. Pass over toppings twice with the FRESH dressing.
5. Wrap and grill until golden. Add a side of lime wedge to plate for eating or wrap between wax paper layers for take-out.
Recommended with: 100% fresh raspberry or acai berry smoothies