SQUID INK PASTA WITH SEAFOOD
Serves 4 | Prep/cooking 75 mins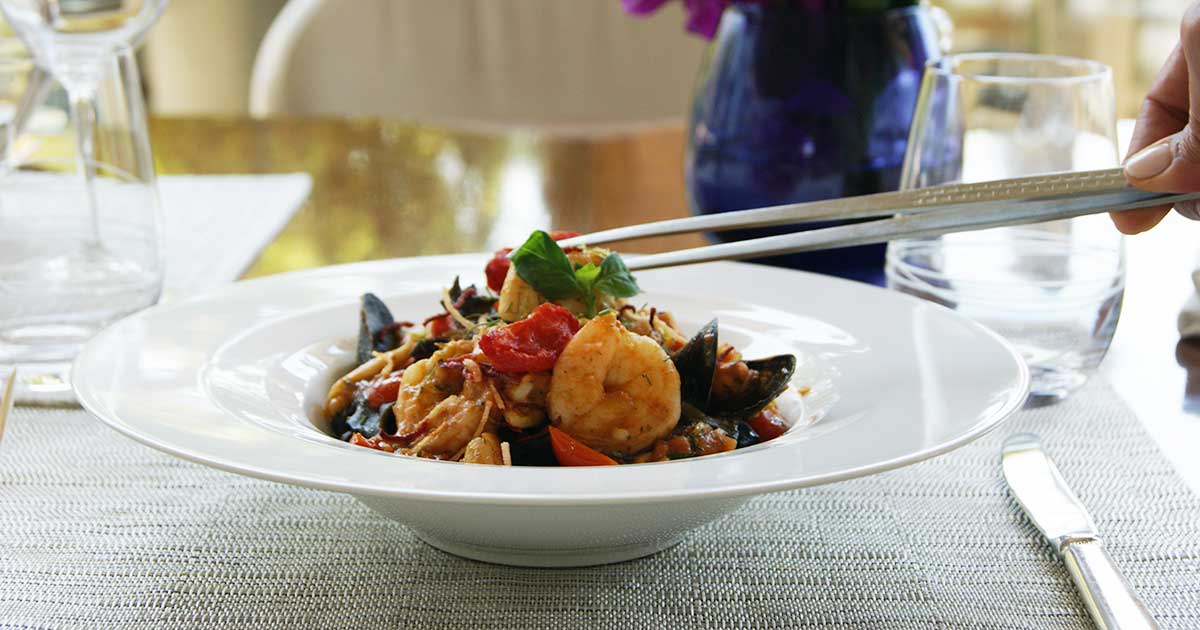 For the pasta dough
400g flour
8g squid ink
4 whole eggs
30ml olive oil
1g salt
Seafood
100g mussels
140g shrimps
120g scallops
80g calamari
1. Sauté in olive oil, the shrimps, scallops, mussels and calamari.
2. Add tomato concassée, cherry tomato, thyme.
3. Cook the fresh pasta 8 minutes in boiling salted water.
4. Then mix it with the seafood. Add some chopped basil.
5. Add on top some crispy potato chips, sundry tomato and lime zest.