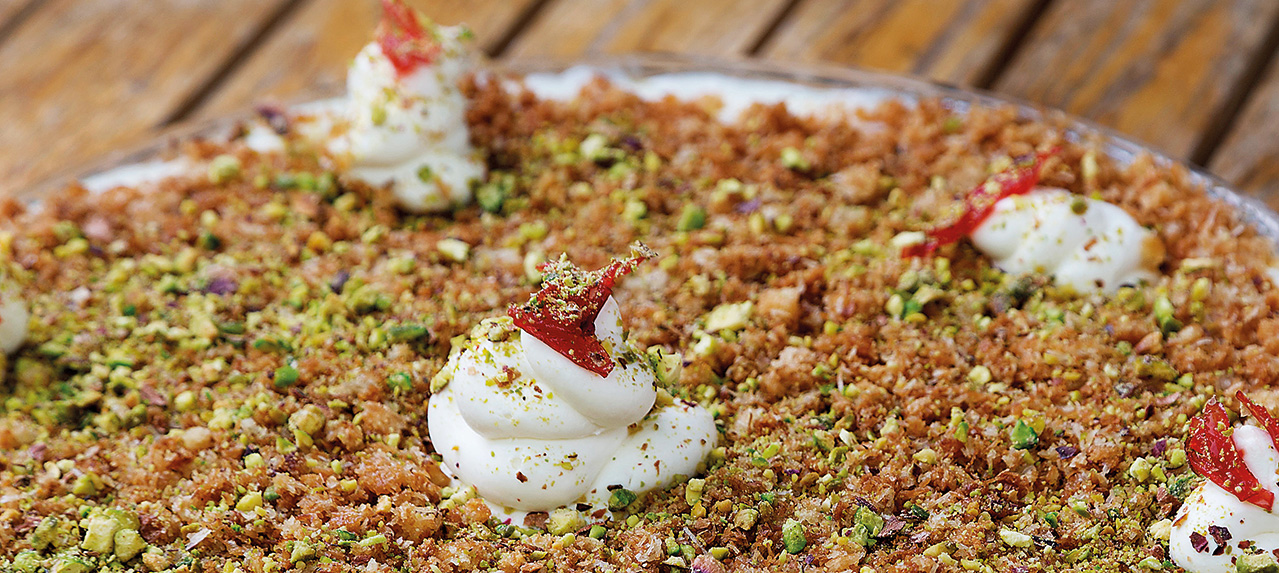 1l liquid milk
75g sugar
150g Egyptian rice
1g Arabic gum (miskeh)
60g corn flour
200g osmaliyeh or bread crumbs
20g butter
50g Halloumi cheese
50g shredded Mozzarella cheese
Syrup
250g water
350g sugar
1 cinnamon stick
1 star anise
2 cloves
10g rose water
10g orange blossom
Garnish
50g rose petals
100g whipped cream
50g pistachio powder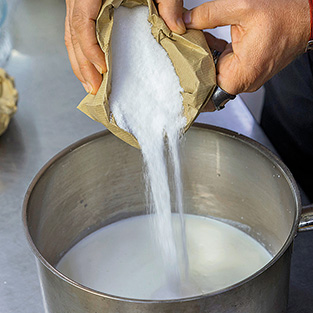 1. Put the sugar and milk in a casserole.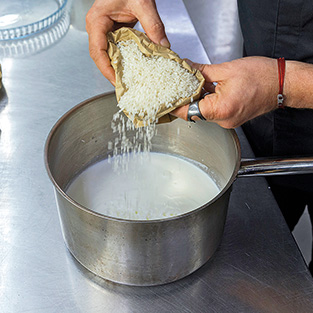 2. When it starts to simmer, add the rice and let it cook until it becomes al dente.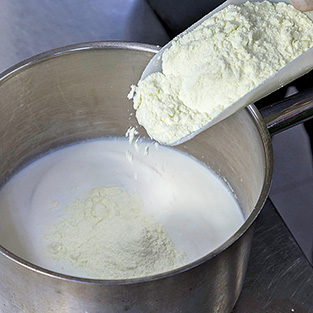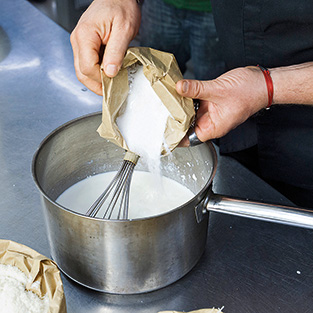 4. Crush the Arabic gum so that it has the texture of powder and add it to the casserole. Add the cheeses.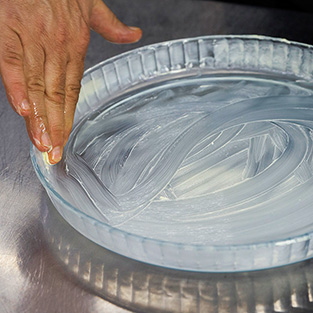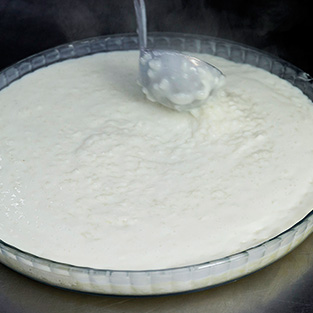 6. Pour the mix into the mold, set it aside and let it cool.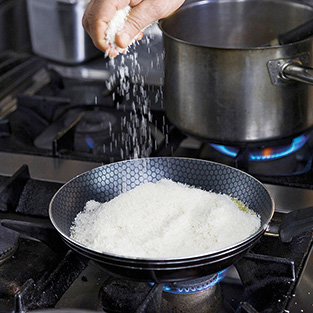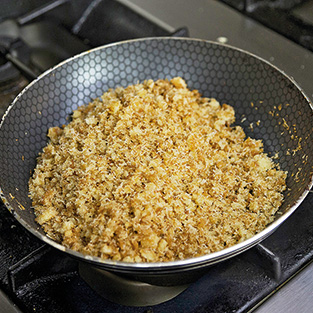 8. Sauté the osmaliyeh with a bit of butter until it becomes golden colored.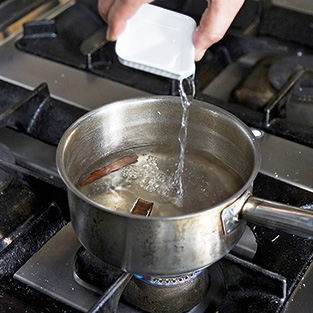 9. Syrup. Place the water, the sugar, cinnamon stick, anise star and cloves in a casserole on medium heat. Let it boil and stir until syrup is formed then add the orange blossom and the rose water. Strain the syrup.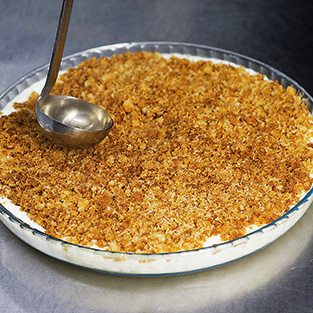 10. Cover the pudding with the osmaliyeh crumbs. Pour the syrup on the pudding.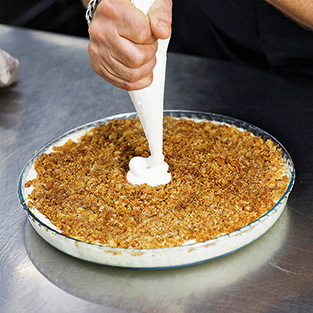 11. Then garnish with a bit of whipped cream and rose petals on top.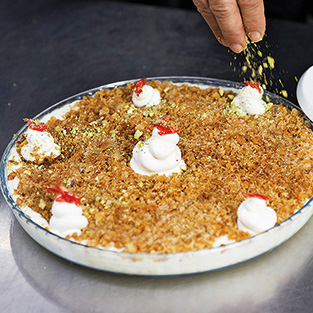 12. Sprinkle some pistachio powder.