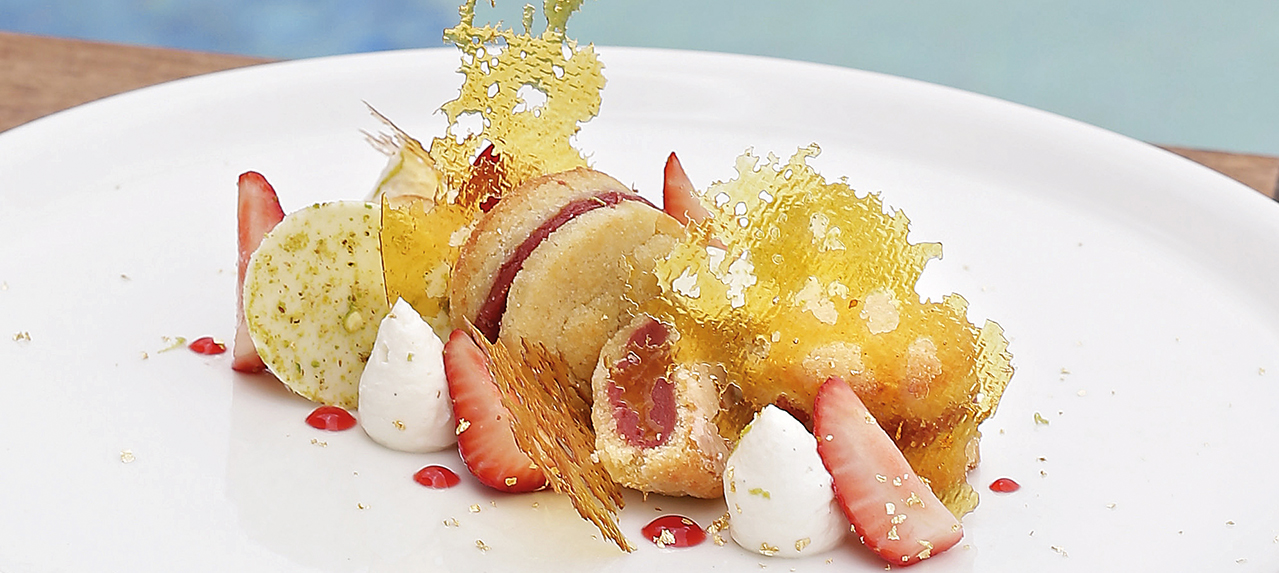 Maamoul dough
• 200g fine semolina
• 300g butter, softened or melted ghee
• ½ cup vegetable oil
• 1 cup flour (farkha)
• ½ tsp mastic ground with ½ tsp sugar
• ½ tsp ground mahlab
• 1 tsp vanilla
• 3/4 tsp baking powder
• 1 tbsp yeast
• 1 tsp sugar
• ½ cup water
• ½ cup orange blossom water
• ½ cup rosewater
Stuffing
• 500g strawberries
• 90g butter
• 115g flour
Topping
• 250g cream
• 70g honey
• 50g cream cheese
1. Prepare the maamoul dough by mixing the ingredients and set aside.
2. For the stuffing, heat the butter in a pot and then add the blended strawberries. When boiled, gently add the flour. Mix very well and set aside to cool.
3. Boil the cream with the honey. Once boiled remove from the heat and mix it with the cream cheese. Heat butter in a pot, then add the blended strawberry. When boiled, add the flour very gently. Once mixed very well, set aside to cool.