7 TIPS FOR A SUCCESSFUL PICNIC
Everything seems to taste better outdoors, so why not enjoy a picnic and the gorgeous weather while eating lots of tasty bites? Here are some tips for a successful picnic to make your life much easier. Don't forget that picnics are #instagramworthy!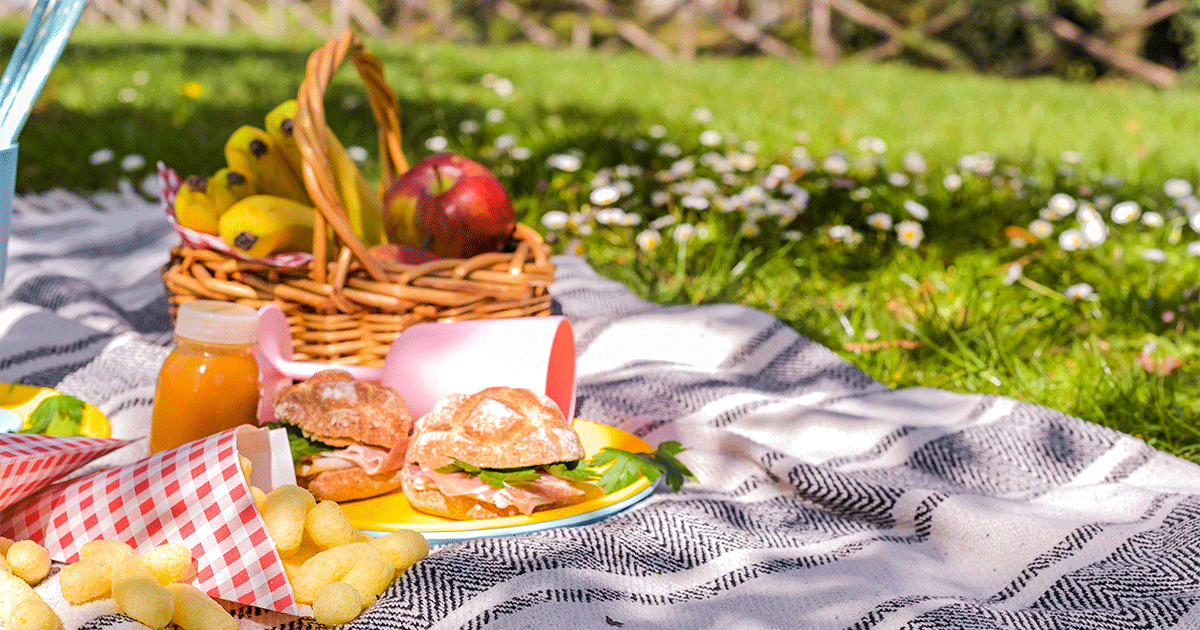 1. SPOT THE PERFECT PLACE
There are plenty of spots to enjoy a fun picnic with friends and loved ones. If you're looking for the prefect place, click here for some of our favorite locations.
2. KEEP IT SIMPLE
Ensure that all picnic foods are easy to transport and are not too heavy to carry. Some picnic spots are isolated, with a long walk to reach them. Choose foods that can be served at the same time (ideas below).
3. AVOID SOME ITEMS
Don't risk it! Leave fragile and easily perishable foods at home. Also be aware of foods that attracts insects.
4. PLAN CAREFULLY
Don't overpack. Take what you need and bring all your waste back with you.
5. KEEP IT COOL
Use cooler bags or small picnic coolers to keep everything at the correct temperature . Watch out not to choose a big cooler; it will be hard to carry.
6. BE READY
Put small bottles of water, juices and beer in the freezer for a few hours before you leave. When you'll reach your picnic spot the drinks will still be cold.
7. DON'T FORGET
Biodegradable plates and cutlery
Napkins
Hand wipes
Bug spray
Bags to take all your rubbish home
Sunglasses
Sunscreen
From salads to sandwiches, here are a few ideas of the easiest-ever recipes for your perfect picnic