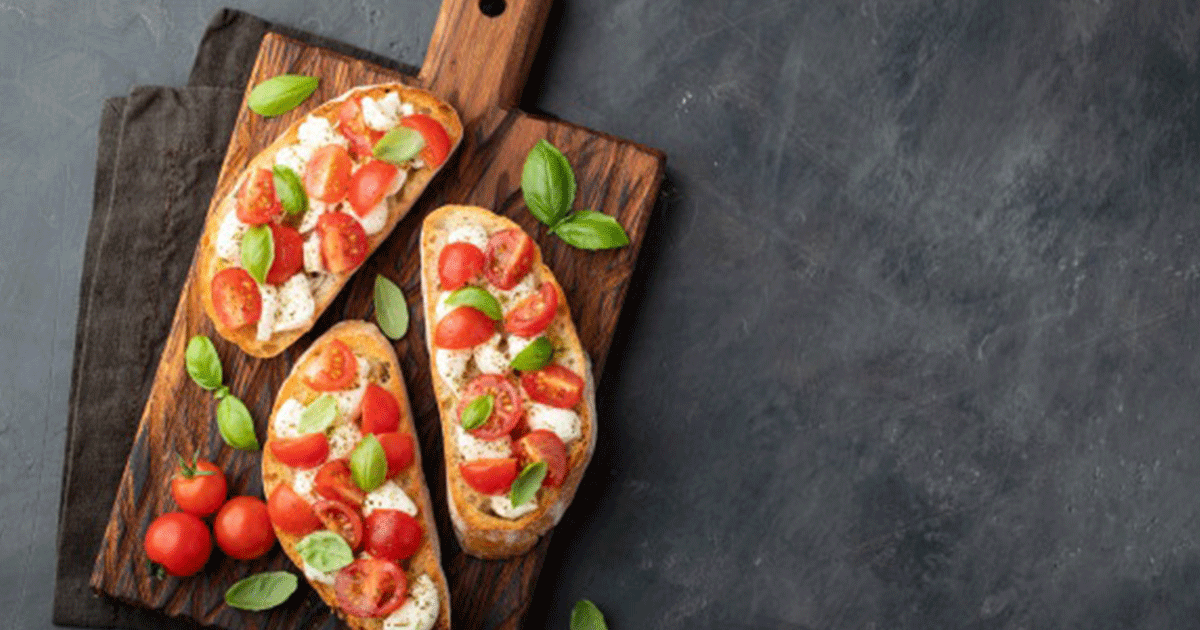 1/2 baguette
5 medium tomatoes (15 cherry tomatoes diced)
1/4 cup fresh basil leaves
225g fresh mozzarella cheese sliced
4 tbsp. extra-virgin olive oil
1 clove garlic
1 tbsp. balsamic vinegar (optional)
Salt and pepper
Stir tomatoes, 3 tbsp. extra-virgin olive oil, basil, balsamic vinegar, garlic, salt and pepper together in a bowl.
Let the mixture marinate and place it in the refrigerator for 30mins.
Preheat the oven. Slice your bread (about 1.5 cm) and brush one side of each slice of baguette with remaining olive oil.
Toast in oven for about 3 minutes until golden brown.
Lay a piece of mozzarella cheese on top. Place bread back in oven and melt cheese slightly, about 45 secs.
Remove from oven and spread one tablespoon of the tomato mixture on each piece and drizzle with remaining extra-virgin olive oil right before serving.
Use high quality ingredients (especially the extra virgin olive oil).
Don't drizzle the oil straight onto the bread, use instead a pastry brush.