Interestingly the word vinegar is actually derived from the old French vin aigre, which means sour wine. But not all vinegars are made from grapes – there is rice vinegar (made from rice), malt vinegar (made from barley) and cider vinegar (made from apples)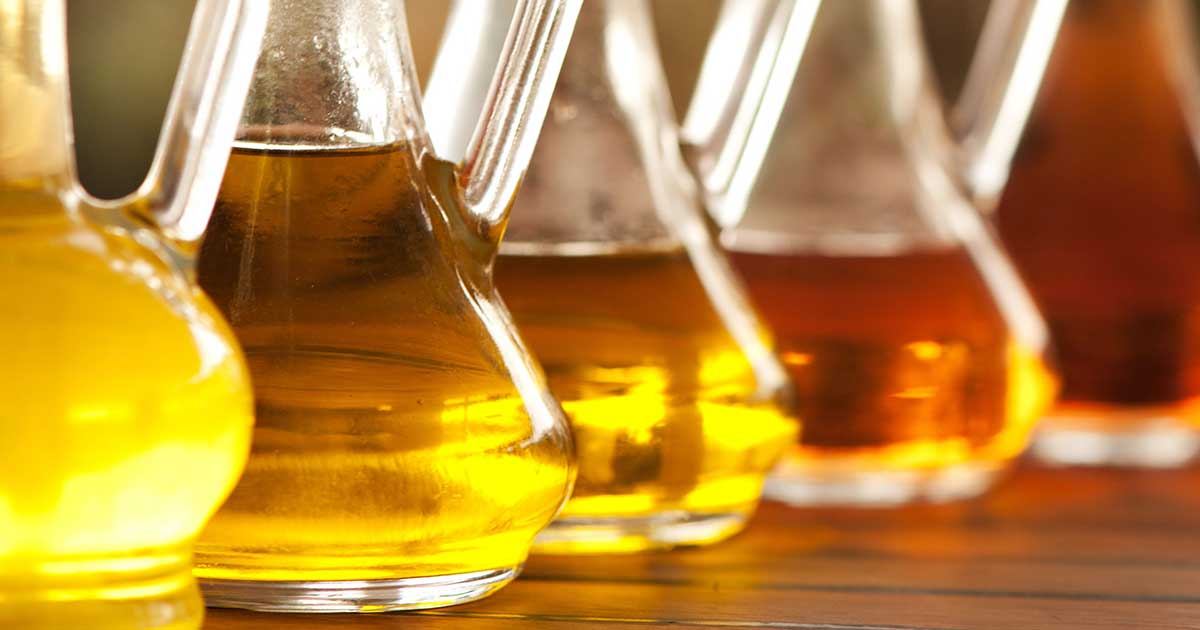 BALSAMIC VINEGAR
Balsamic vinegar, a dark brown vinegar, is traditionally made in Italy from unfiltered, unfermented grape juice. It can run the gamut from cheap to very expensive depending on the age – the older the vinegar, the sweeter and more syrupy. Use balsamic as a condiment for drizzling on savory recipes and desserts.
RED WINE VINEGAR
Red wine vinegar, as the name suggests, is made from red wine that is allowed to ferment. It's one of the more popular vinegars with its sharp taste, making it great for vinaigrettes and salad dressings. It's also great for meat marinades.
WHITE WINE VINEGAR
White wine vinegar, made from white wine, is more mellow than red wine vinegar and can be used interchangeably in recipes, depending on the flavor you desire. It's preferred for recipes where you don't want to change the color.
DISTILLED WHITE VINEGAR
Distilled or white vinegar is the most commonly used in commercial production for making pickles, ketchup and bottled salad dressings, among other products. The vinegar is made from distilled alcohol that is fermented. White vinegar is very strong and besides cooking, it can be used for cleaning.
APPLE CIDER VINEGAR
Apple cider vinegar is made from pressed apples that are allowed to ferment to become alcohol and then vinegar. It has a mellow flavor that's great in recipes. Unfiltered apple cider vinegar is known to have many medicinal properties.
RICE VINEGAR
Rice vinegar is most commonly produced in China and Japan from rice wine that's allowed to ferment. It has a sweeter taste than wine vinegars and is less harsh than distilled vinegar. Use it in Asian salad dressings and stir-frys.
MALT VINEGAR
Malt vinegar is a light brown vinegar made from barley that is brewed into beer and then allowed to ferment and age briefly. It has a mellow flavor. It's popular in England, where it's used as a condiment for fish and chips.
DID YOU KNOW?
Lemon and lime juices can be substituted for red wine, white wine, apple cider and rice wine vinegars. Don't use them in place of balsamic vinegar, because you won't get the same depth of flavor.